5 Christian Leaders React to 'March For Our Lives'
Karen Oliveto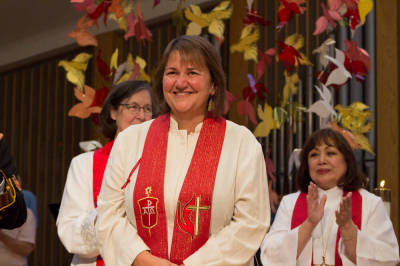 Karen Oliveto, the controversial United Methodist Church lesbian bishop who remains in her post despite violating the denomination's rules on clergy, expressed support for the March for Our Lives.
In a message posted to the UMC Yellowstone Conference's Facebook page on Saturday, Oliveto drew a parallel to the Palm Sunday triumphal entry of Jesus into Jerusalem.
"Today, the Body of Christ paraded down streets in cities and towns across the United States. In place of palms were placards pleading that we might know the things that make for peace," wrote Oliveto.
"The empire, thanks to our young people, has been put on notice. It is time to work to end gun violence. I am proud of the hundreds of United Methodists across the Mountain Sky Area who participated in today's march."