Christian meditation: What practices are New Age and what is biblical?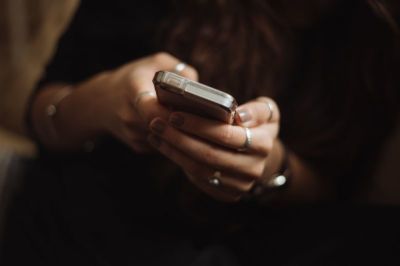 What is the goal of a Christian meditation app?
Over the past year, two Christian meditation apps that have emerged are Soultime and Abide.
Soultime was founded by Mark Wagner, who is based in London. With Buddhist and secular apps already out there, he felt the need for a Christian meditation app. 
Explaining how Christian meditation works, he told Premier Christian Radio, "This is not an intellectual process so much as a spiritual and emotional process of trying to understand what it is that our hearts are believing. To do that, we need a certain amount of calm, a certain amount of peace, we need a certain amount of time." 
Soultime helps believers do that through music, graphics and a series of guided meditations with various themes, including "Jesus carries our anxieties away," "Freedom with Forgiveness," and "Exploring the Lord's Prayer."
Similar to other meditation apps that are popular, while the Soultime app is open, it plays sounds of nature such as the wind and birds chirping. It includes a daily "mood check" and features calming music and voices who guide users through themed meditations.
Silk explained, "Soultime is very much about building a hunger for the presence of God, the voice of God, the person of Jesus Christ. Soultime is not just to simply to relax you or simply to empty your mind or simply to get in touch with your body or whatever. It's very much to build, strengthen, tune your heart with the Word of God with the voice of God, the presence of God.
"It's going to be focused on Jesus the focus on the presence of God the focus on the Bible. No other apps are focused on that."
Silk is among several "guides" featured in the app who help users through a meditation.
He believes many Christians have "turned spiritual activity into intellectual activity" when "in fact, spirituality has a lot to do with contemplation and paying attention to your body's reactions to what's going on with your emotions."
"Meditation," he continued, "really moves it away from this almost distracting place of intellectualism over to a place that is much more likely to generate a spiritual reality and development and momentum around truth and joy and peace.
"People in this generation, they want to experience the truth. ... They want to experience this Gospel, this power, this freedom that Jesus claims to have given us. So meditation is a highway into that place of promises that Jesus has given us."
Silk said he does a "mini Sozo prayer" in his meditations. He poses such questions as: "Are there any lies that I am believing about this area of my life?" "What is the truth that you want me to believe?" "Do I need to forgive anyone?" 
"Many times in a meditation, there's a block that's going to be a place where my soul is all knotted up. My Spirit wants to be free but my soul has this knot," he said.