Christian Minister R.C. Sproul Jr. Is Suspended After Confessing Visit to Ashley Madison in 'Moment of Weakness'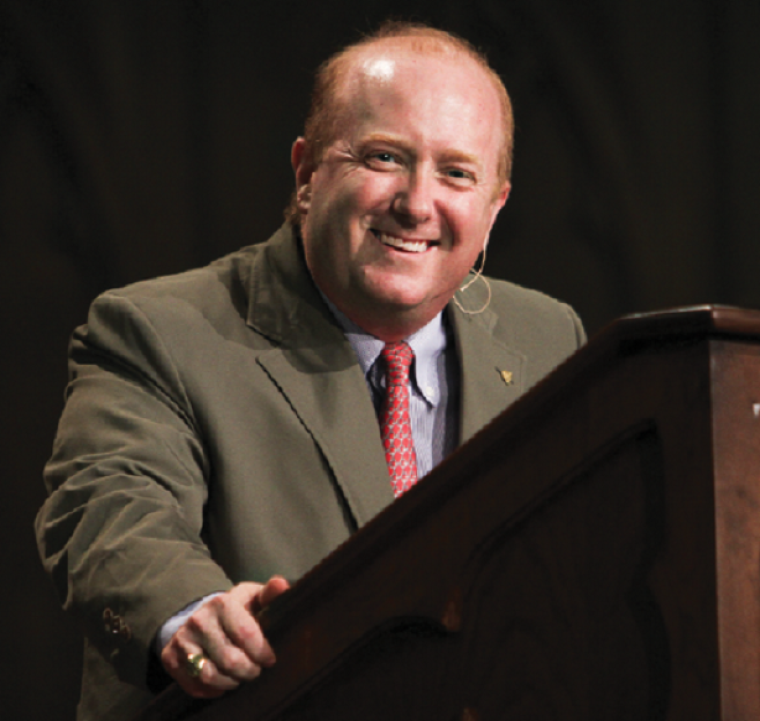 R.C. Sproul Jr., son of Robert Charles Sproul, a noted Reformed theologian and founder of the international Christian organization, Ligonier Ministries, revealed Monday that he visited the controversial spouse-cheating Ashley Madison website in a "moment of weakness" last year and has been suspended by the board of Ligonier Ministries for it.
"In August 2014, in a moment of weakness, pain, and from an unhealthy curiosity, I visited Ashley Madison. My goal was not to gather research for critical commentary, but to fan the flames of my imagination," wrote the 50-year-old Sproul, a Calvinist Christian minister, theologian and widower in a post on his website. Sproul, whose wife died in 2011, is a father of eight and grandfather one.
While his activity on the website did not result in any physical relationships, Sproul said he "felt the grace of fear" and "the grace of shame."
"I was there long enough to leave an old email address. And within minutes I left, never to return. I did not sign up for their service or interact with any clients. I have always remained faithful to my wife even after her passing," he said.
"The grace of God's judgment bore its fruit, and by His grace I repented of my sin. By His grace, I have also received His forgiveness, the outworking of His love," he continued.
Sproul said that as evidence of his contrition he voluntarily revealed his activity on Ashley Madison to Ligonier Ministries and was suspended for a year.
"I recently informed the board of Ligonier Ministries, which has handled the matter internally, having suspended me until July 1, 2016. I also informed my presbytery which is also handling the matter internally. And now the world is informed," he said.
"My sin, sadly, has impacted those who are innocent — my colleagues, friends, and family. I have and will continue to seek their forgiveness. I covet your prayers," he added.
Sproul said the criminal hack of Ashley Madison's database exposing the private information of millions of users of the website has been a blessing in disguise for some like himself.
"Many Christians have bemoaned the destruction wrought by the Ashley Madison hack. The truth of the matter is that just as Ashley Madison did not create unfaithful hearts, so this hack did not create damning exposure. Rather for some it was a means of His grace," he said.
Despite the fallout from the hacking of Ashley Madison, the website's parent company, Avid Life Media, revealed in a statement Monday that its membership continues to grow.
"Despite having our business and customers attacked, we are growing. This past week alone, hundreds of thousands of new users signed up for the Ashley Madison platform — including 87,596 women," said the statement.
"Last week alone, women sent more than 2.8 million messages within our platform. Furthermore, in the first half of this year the ratio of male members who paid to communicate with women on our service versus the number of female members who actively used their account (female members are not required to pay to communicate with men on Ashley Madison) was 1.2 to 1," the statement continued.
"These numbers are the main reason that Ashley Madison is the number one service for people seeking discreet relationships. We have customers in nearly every zip code in the United States, as well as users in more than 50 countries around the world," it noted.