Christian Music's Amy Grant Mourns Loss of 86-Y-O Father: 'I'm Grateful for My Dad'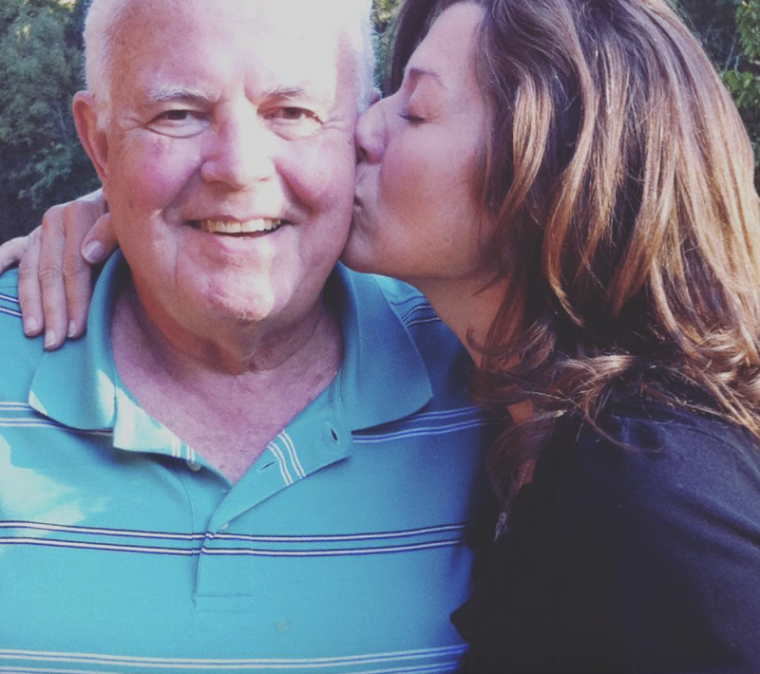 World-renowned contemporary Christian artist Amy Grant took to social media on Monday to share of the passing of her beloved father, Dr. Burton Grant.
Dr. Grant, a well-known oncologist, passed away at 86 years old after an extended battle with an unknown illness.
The artist took to Instagram following her father's death to share a special tribute.
"Walking our dad home has been a 10 year journey, taking our family places we never imagined. We are all closer because of it. I'm so grateful for my dad," she posted alongside a photo of her and her dad.
The singer then went on to share about her father's upbringing, stating that he was young when his own father passed, leaving his mother to pay for his education.
"My grandfather passed away when my dad was a teenager," she explained. "When my dad decided to become a doctor it was his mother, my grandmother, who paid his way through school. Years after my grandmother passed, I found his graduation program in a box of her things with a note from my dad. It said, 'Mother, I hope I will serve mankind in such a way as to justify your faith in me. Love, Burton.'"
She celebrated her dad's accomplishments by signing off, "Well done, Dad."
According to family friend Steve Brumfield, Dr. Grant succumbed to his long-term illness shortly after 12 p.m. Saturday. He was reportedly at his Nashville home surrounded by family when he passed away.
According to Taste of Country, services for Dr. Grant will take place on Saturday at the Brentwood Hills Church of Christ in Tennessee.
His wife, Gloria Dean Napier Grant, died in 2011 but Dr. Grant is survived by his four daughters, Gloria Kathleen Grant Harrell, Mimi Dean Grant Verner, Carol Ann Grant Nuismer, and the popular Christian singer, Amy Grant. He also has numerous grandchildren and many great-grandchildren.
Amy Grant is currently touring through September and is slated to join her husband, country music singer Vince Gill, later this year for their annual string of holiday shows at Nashville's Ryman Auditorium.