Christian-Muslim Harmony in Nigeria in Jeopardy Amid Attacks by Islamic Extremists
Christian-Muslim Harmony in Nigeria in Jeopardy Amid Attacks by Islamic Extremists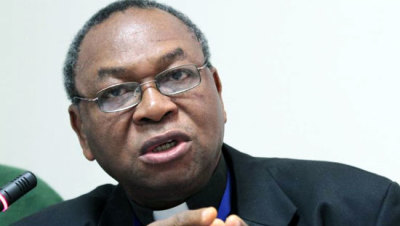 In the past three years, thousands of Christians have died at the hands of Boko Haram, an extremist group based in northern Nigeria, says Cardinal John Onaiyekan.
A report by Human Rights Watch, published in January, indicates that more than 3,000 people have been killed since 2009 by Boko Haram, a northern-based extremist group once known as the Nigerian Taliban.
During his lecture on Muslim-Christian relations at the University of St. Michael's College (Toronto), Cardinal John Onaiyekan, Roman Catholic Cardinal Archbishop of Abuja, warned that the violence perpetrated by the extremist group is threatening the Muslim-Christian harmony in Nigeria.
Since 2009, the extremist group has launched numerous gun or bomb attacks against churches, schools, police stations, military facilities, newspaper offices and even against the United Nations building in Abuja, the Nigerian capital.
Boko Haram militants also raid Christian homes to demand conversion to Islam or death.
Mainstream Muslim leaders have denounced Boko Haram's methods as against the principles of Islam. In response, the group has assassinated a number of Muslim clerics.
These massacres, by Islamist extremists, have fueled concerns among Nigerian Christians who now believe that Muslims are killing Christians, says the cardinal, who admits that in the wake of such events, it becomes extremely difficult to convince the Christians that "not all the Muslims are killing our people, and that there are many Muslims who are sorry" for what is happening to Christians.
Nigeria is the largest oil producer in Africa, yet more than half its population lives on less than $1 a day.
Groups like Boko Haram, says the cardinal, "feed off rampant poverty and corruption." They find recruits among the poorest people and "use them to justify violence."
Cardinal Onaiyekan revealed that he had warned government officials to change their policies and revert to good governance.
The Archbishop of Abuja believes that Islam in Nigeria "must accept that it has a problem," and he urges the leaders to deal with Boko Haram, even if the group is considered by some as "not Muslim."
Nigeria is "the greatest Islamo-Christian nation in the world," and the fact that Nigerians have survived 50 years in relative peace is a achievement that should be "recognized by the world," concluded Cardinal Onaiyekan.