Christian NBA Star Jeremy Lin Speaks About Marriage During Asia Tour in Hong Kong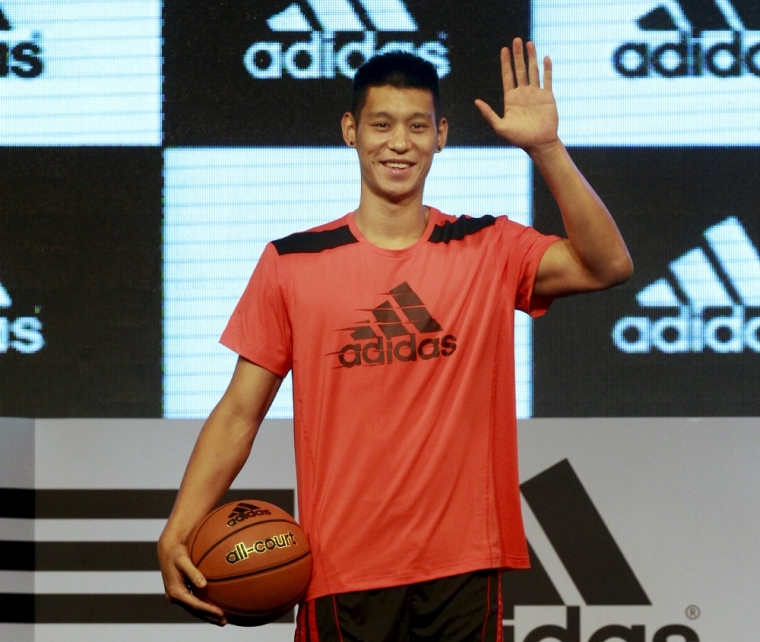 Christian basketball star Jeremy Lin of the LA Lakers answered questions about his plans for marriage during a worship service at a Hong Kong university on Sunday where he spoke about the challenges he faced throughout his past basketball season to a student audience of over 1,400 people.
As part of his Asia tour, Lin, 26, spoke at The Chinese University of Hong Kong where he opened up about how his Christian faith helped him through what he described as "possibly the toughest year of my life."
The Taiwanese-American's fans were also allowed to participate in the discussion by asking questions, which one young woman used as an opportunity to inquire about Lin's expectations for marriage and when his nuptials might take place.
"This will be God's arrangement," Lin told his fan, according to South China Morning Post. "I have no idea now."
While Lin has been outspoken about his faith for years, he has managed to keep his personal life private. Still, that has not stopped the NBA free agent from joking with his former Lakers teammate Nick Young about dating.
When Young questioned, "how are you single," Lin jested with his teammate by responding, "because I'm not dating anyone, Nick," according to ESPN's Arash Markazi's account of the conversation at the Lakers' All Access event earlier this year.
Lin continued to joke about not having a girlfriend after Young's famed rapper girlfriend Iggy Azalea purchased a car for him.
"I don't have a girlfriend ready to buy me a car for Christmas. I'm behind on that," Lin said at the event, according to the blog "Inside The Lakers." "Nick has a different car every day of the week. I guess I'm behind."
Although Lin has joked about his single relationship status, GQ reported that he once had a "devout girlfriend in college."
Alek Blankenau, Lin's former Harvard University basketball teammate and friend, revealed the famous NBA free agent's relationship woes to GQ in 2012.
"Jeremy forgot to make reservations on Valentine's Day once, and had to save the day with some homemade chicken parm," Blankenau previously told GQ. "He's not much of a guy to cook things, so his roommates helped out and put a pretty nice meal together by the time it was all done."
Cheng Ho, Lin's college friend who was also a part of his Bible study group, spoke about the pair balancing living for God with being normal college students.
"With college life being about drinking and talking to girls, we talked a lot about controlling our temptations, how to be godly, and what to do not to fall into that vicious cycle," he told GQ. "... We still obviously (went) to parties, (talked) to girls and (met) people. We (did) everything a typical college student would do, just (didn't) take it to the next level."
Even as a member of the NBA, Lin told the Chinese University students that God continues to be his focus in life, and gives credit to Him for all of his successes: "The key to real success isn't about me — it's about Jesus."