Christian Olympians Give God the Praise at London Summer Games
As the 2012 Summer Games get underway, top athletes gathered in London have been keeping fans involved through social networks like Twitter. Many of them are devout Christians who have shared that their desire in competing is more about honoring God than striving for an Olympic medal.
(Lori) Lolo Jones, who has been very candid about her difficulties with staying celibate, has been open with followers on Twitter about her reason for competing in the Olympics.
The 29-year-old track and field star thanked God Thursday as she made her way to the Olympics Village: "As I arrive in London for the Olympics, I'm overwhelmed with emotions. Thank you Lord for another chance and for holding me as I waited."
She has also corrected fans who think her motivation in competing is simply to win a medal.
"Sadly ppl think they prayed 4me to win Olympics & getting tons of rude tweets. Same prayer as last Olympics: to be an inspiration & honor God," Jones has shared, adding: "I never have prayed to win a gold medal at Olympics and never will. The Lord is my Shepard and I shall not want. May His will be done."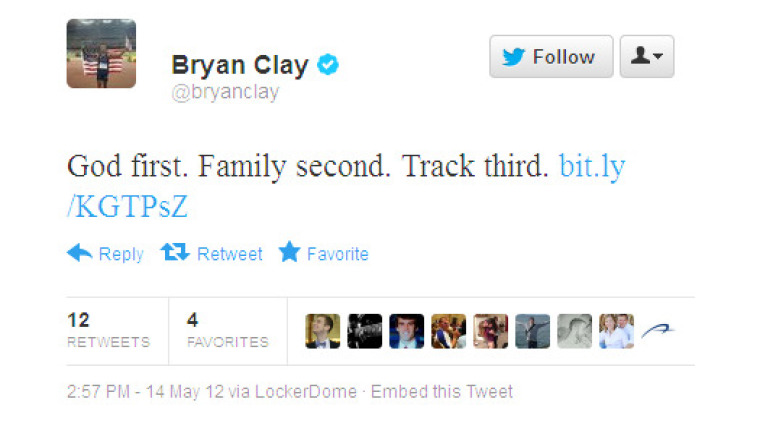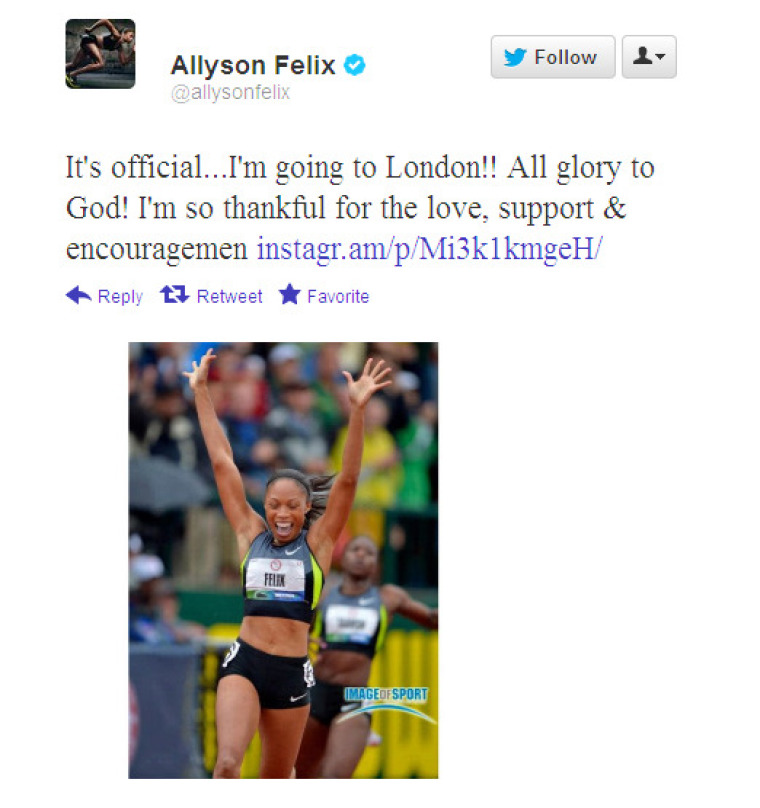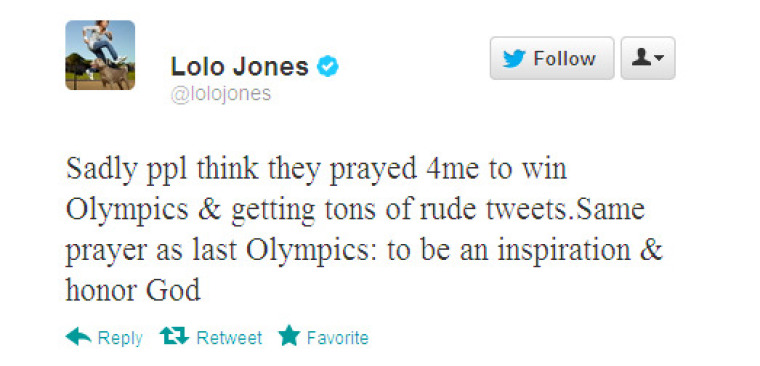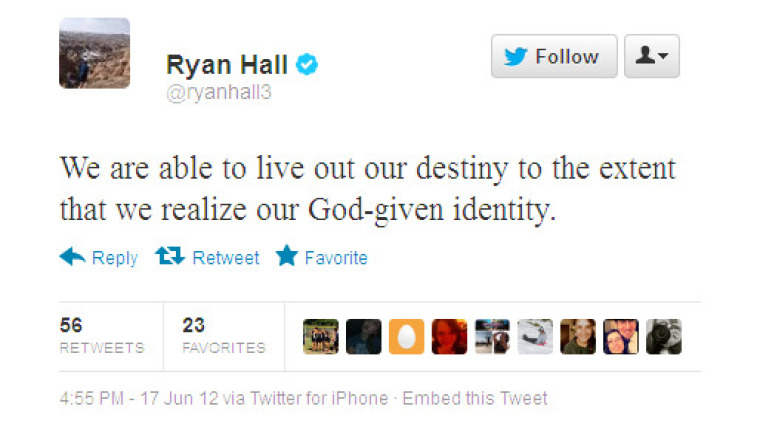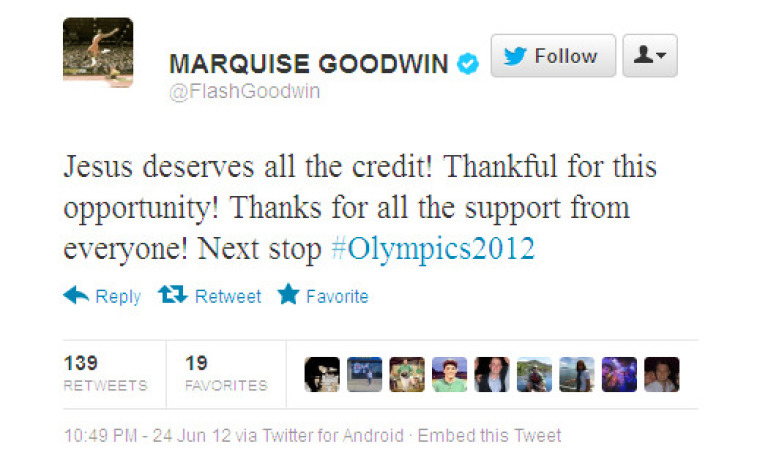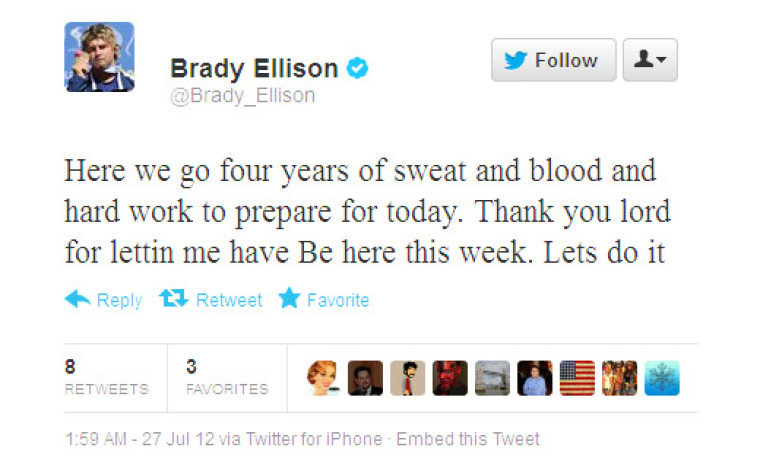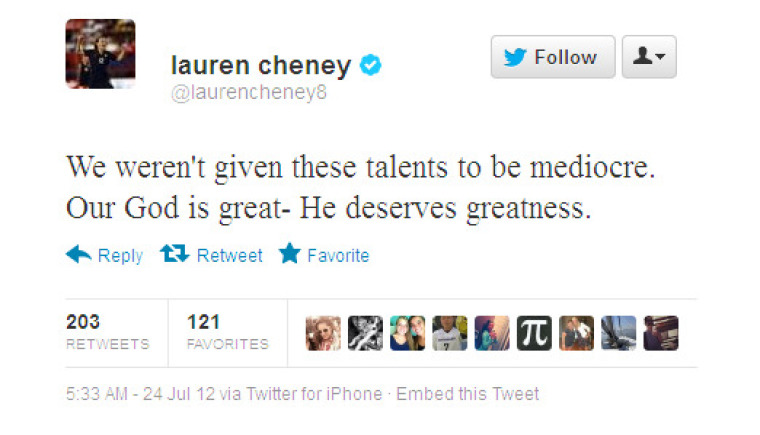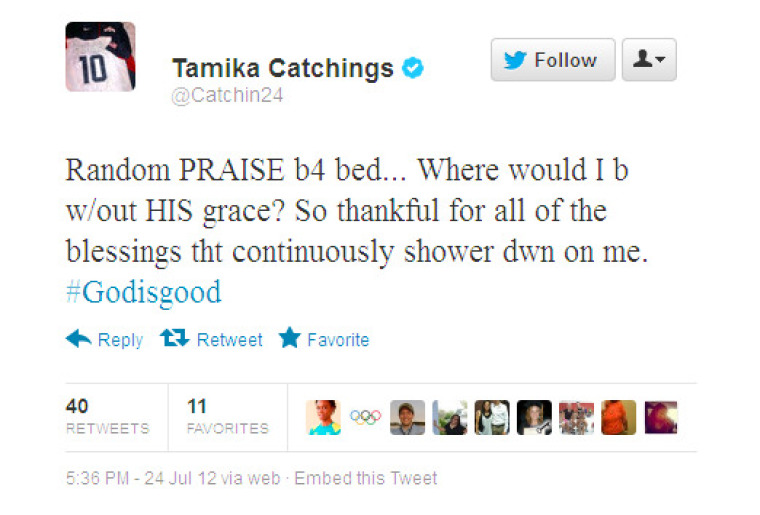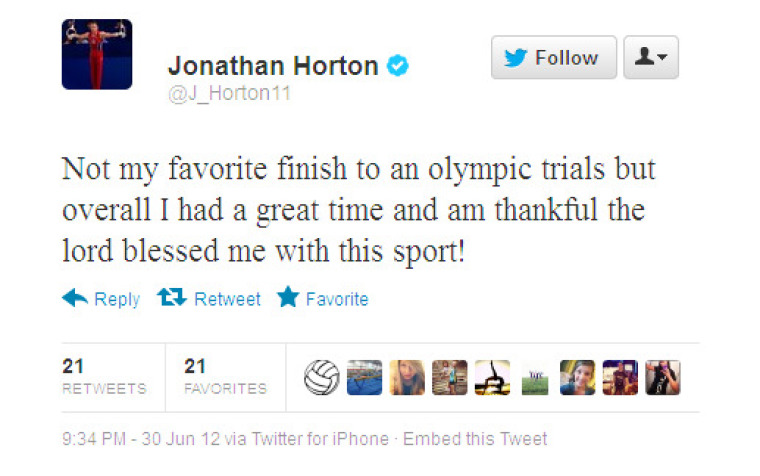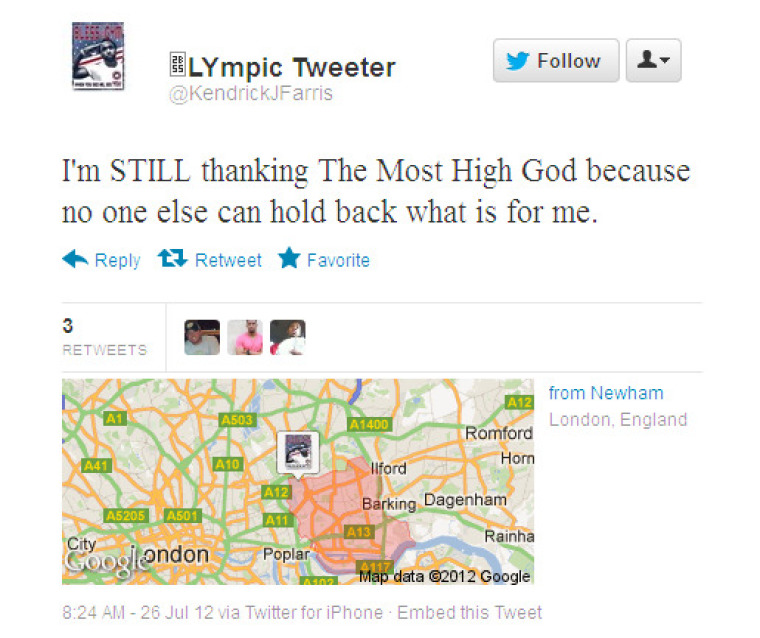 View Photos
Allyson Felix, competing in the 100- and 200-meter track and field races in London, was ecstatic to qualify for the Games, as she shared with fans earlier this month.
"It's official...I'm going to London!! All glory to God! I'm so thankful for the love, support & encouragement," she shared on Twitter.
The month before, in preparation for the qualifying trials, Felix shared with followers on Twitter, her reason for running, writing: "Race Day! Thanking God for another opportunity to do what I love & run for His glory!"
Archer Brady Ellison, a "country boy who likes to shoot his bow," has consistently given God the glory for helping him in his journey to the Olympics. The Arizona athlete tweeted Friday ahead of the opening ceremony: "Here we go four years of sweat and blood and hard work to prepare for today. Thank you Lord for lettin me [be] here this week. Lets do it."
Jesse Williams, another U.S. track and field star, will be participating in the Men's High Jump. He has been known to give God the glory, tweeting earlier this month: "Praise the Lord Jesus Christ he is good!" He was joined by Team USA mate Marquise Goodwin, a long jumper, who tweeted his thanks Thursday: "All this wouldn't be possible without you! #God."
Marathon runner Ryan Hall caught the public's attention when he told the New York Times that he has long considered God as his coach. He shared with curious fans ahead of the Olympics how he starts out his days. "I like to start off every morning by asking God how He sees me," he tweeted.
Another track and field star, Bryan Clay, has also let fans know where his priorities lie, although he failed to qualify this year for the decathlon competition during the 2012 Summer Games, tweeting in May: "God first. Family second. Track third."
Clay was in London, however, to receive his 2012 Eric Liddell Award for outstanding "character at home, in the community and on and off the field of competition." The Olympic gold and silver medalist is apparently also a fan of evangelical Christian leader Francis Chan, having tweeted a quote from Chan to his 9,500 Twitter followers: "Our greatest fear should not be of failure, but of succeeding at things in life that don't really matter."
Finally, soccer champ Lauren Cheney revealed the perspective she holds as she prepares to compete in London, tweeting this week: "We weren't given these talents to be mediocre. Our God is great – He deserves greatness." Her bio on Twitter refers to 2 Chronicles 16:9, which includes the passage: "For the eyes of the Lord range throughout the earth to strengthen those whose hearts are fully committed to him."
To follow the 2012 Olympics in London, as it runs from July 27-Aug. 12, tune into NBC's broadcasts or log on to NBCOlympics.com for online coverage.