Christian Parents Pull Son From Church of England School After It Allows Boys to Dress as Girls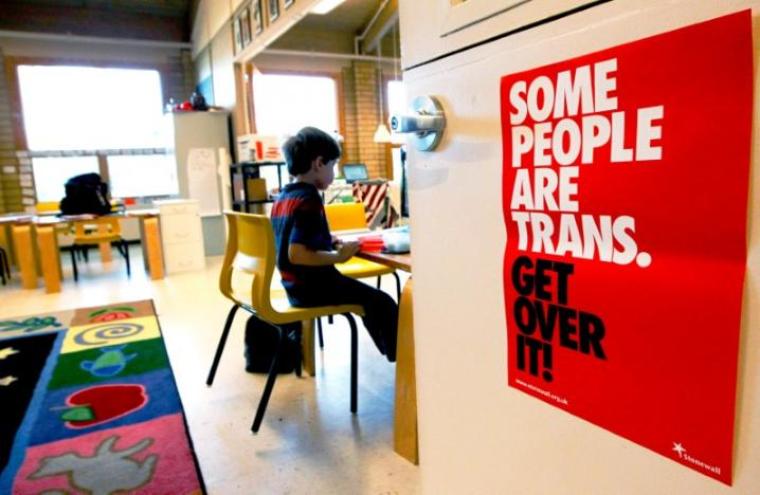 A Christian couple in the U.K. has decided to pull their 6-year-old son from a Church of England primary school in protest against the school's pro-transgender policies.
Nigel and Sally Rowe from the Isle of Wight explained in a press release shared by the Christian Legal Center that the "deeply painful and very reluctantly taken" decision they took came after they received a "cold and shockingly inappropriate" response to their concerns.
The Rowes are preparing for legal action and have contacted the Diocese of Portsmouth and the Church of England's Chief Education Officer after the school allowed children to dress and identify as the opposite gender.
The parents explained that two years ago a boy in their eldest child's class decided he wanted to become a girl, and the school treated him as such.
"There was no consultation with other parents. Our son, like others, was struggling with starting school life, and with the school's suggestion that young children can change gender. So we felt that we could no longer allow him to attend the school," Sally Rowe said.
A similar situation has now happened again, Nigel Rowe added.
"Incredibly, a similar situation occurred again when our youngest son was six years old. A child, also aged six, would come to school one day as a boy, and on another day as a girl," he described.
"Unsurprisingly, we raised our concerns with the school when our son came from school saying he was confused as to why and how a boy was now sometimes a girl!
"The suggestion that gender is fluid, conflicts sharply with our Christian beliefs as a family.
"At six years of age children are exploring all sorts of new ideas and feelings. They do not have the emotional stability or maturity to make any life-changing decision, even if there was one to be made. This time we really felt that we had to challenge the school."
The school has defended its acceptance of transgender students, however, arguing that "the refusal to acknowledge a transgendered person's true gender e.g. by failing to use their adopted name or using gender inappropriate pronouns" constitutes "transphobic behaviour."
The church school added:
"Additionally, when a parent or carer raises a concern about the feelings of their child when spending time in the company of a transgender identified pupil, support work is aimed at answering the question: 'How can we make your child feel better?' rather than compromising the rights of the transgender child."
Nigel Rowe slammed any suggestions that the couple is being transphobic, however, and said that his son should not be "stigmatized as a bully" for believing that a boy born as a male is actually a boy.
"As Christians, we believe that all people are valued and loved by God. But we also believe in the goodness of God's created pattern of male and female. We certainly don't have an irrational fear of those who are suffering from Gender Identity Disorder. In fact, we want to see them get the proper help that they need," he commented.
"But the school's behavior has created a direct clash between our family's rights and freedoms, and the imposition of this new ideology. We, and our children, are being bullied into accepting a new moral framework which strongly conflicts with what we really believe."
Issues concerning children and gender have been gaining increasing attention in U.K. society.
John Lewis, a leading U.K. department store, announced last week that it will remove gender labels from children's clothing, worried about reinforcing "gender stereotypes." the decision sparked backlash from consumers, politicians, and education experts.