Christian Parents Who Die for Children Can Now Become Saints Under Pope's New Rule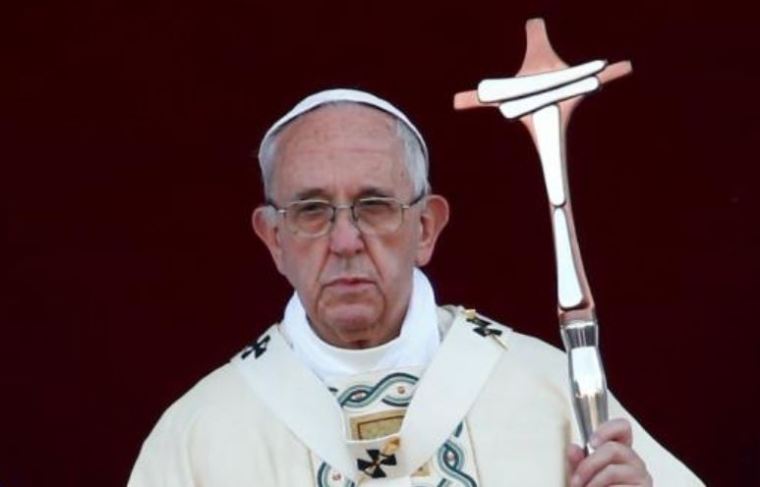 While their deaths may not be classified as martyrdom, which requires the presence of a persecutor, Pope Francis announced Tuesday that Christians who lay down their life to save others such as mothers who risk their life to save an unborn child, can now be considered for beatification — the first step toward sainthood.
Beatification was previously reserved for "martyrs, those who have lived a life of heroic values and others with a clear saintly reputation," according to Agence France-Presse.
Under the new class for beatification, however, the Osservatore Romano, the Vatican's official journal, said Christians who cared for sick people with the plague and later died from the disease can now be considered.
Chiara Corbella, a 28-year-old Italian woman who died in 2012 after she refused treatment for skin cancer while pregnant to protect the life of her unborn child could also be a candidate for beatification under the new classification, AFP said.
"They are worthy of special consideration and honor those Christians who, following more closely in the footsteps and teachings of the Lord Jesus, have willingly and freely offered their lives for others and persevered until death in this regard," the pope said in an apostolic letter he opened with John 15:13.
"It is certain that the heroic offering of life, suggested and supported by charity, expresses a true, full and exemplary imitation of Christ, and therefore deserves the admiration that the community of the faithful usually reserves to those who have voluntarily accepted the martyrdom of blood or have exercised in a heroic degree the Christian virtues," Francis continued.
In order for the "offering of life" to be eligible to be considered for the beatification process, the apostolic letter lists several criteria.
The first requires that the offering of life must be "free and voluntary" and comes with a heroic acceptance of a quick and certain death. Documentation showing a relationship between the supply of life and premature death, as in those who died after caring for victims of the plague counts.
The candidate for beatification must also "exercise, at least in ordinary degree, the Christian virtues before bidding of life and, later, to the death." The individual should also have a "reputation for holiness and signs, at least after death." There should also be a "need of the miracle for the beatification, which took place after the death of the Servant of God and through his intercession."
The burden of proof for the candidates for beatification in this new category will be on the diocese or eparchy where the offering of life took place.
The addition of the new class for beatification was made with the support of the Congregation for the Causes of Saints, which studied the matter during a plenary session on Sept. 27, 2016.