Christian Planned Parenthood Exec Challenges Misconceptions About Nation's Leading Abortion Provider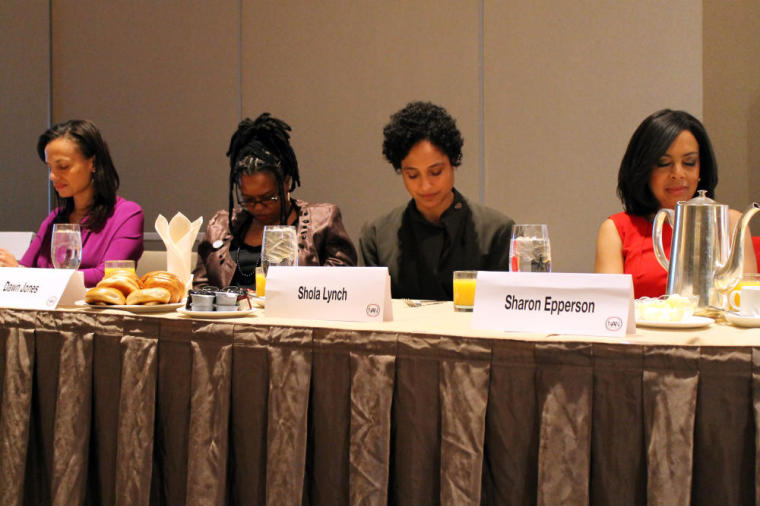 NEW YORK — Alexis McGill Johnson, a self-professed Christian who is also the chair of Planned Parenthood Federation of America, the nation's leading reproductive healthcare and abortion provider, told The Christian Post Thursday that many Christians don't believe that abortion services were accessed by only 10 percent of the nonprofit's clients. She also insisted that decisions to terminate a pregnancy should "be left to a woman, her doctor and her God" and not a politician.
In a brief interview with CP at the conclusion of a Women of Power meeting in New York City where she won an award, Johnson said she became an activist in 2011 in reaction to a controversial billboard which claimed the "womb is the most dangerous place for an African American to be."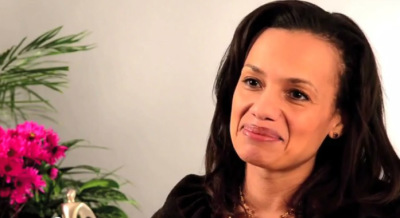 The billboard, which featured a young black girl wearing a sundress and a bow in her hair, was meant to highlight the higher rates of abortion in New York City among black women compared to women of other ethnicities, according to the African American pastor who helped found Life Always, the Texas group that launched the campaign during Black History Month.
"I feel like it's an assault on black women's ability to make a decision," Johnson said of her outrage over the billboard, which had been placed about half a mile from Planned Parenthood Federation of America's offices.
"We all recognize that abortion and terminating a pregnancy is a very complicated decision, but that issue needs to be left to a woman, her doctor and her God, not a politician. I felt that it was a very insulting way of trying to suggest that we're not capable of grappling with the implications of the decisions that we make."
When reminded of a report released in February by the New York City Department of Health and Mental Hygiene that revealed how black women living in the city aborted more than half of their pregnancies, Johnson said the contexts of those cases were key.
"We'd have to talk about the conditions under which that is happening," she said. "Black women have less access to healthcare for a whole variety of reasons, and so trying to create those causal links are not always the easiest ways to understand really what's underlying the challenges that black women are facing."
As for women of faith potentially grappling with matters related to abortion, Johnson, who told CP she is a Christian, said, "That's a very complicated issue." She added that Planned Parenthood has a "wide variety of support" from women clergy and ministers who are "members of faith."
Johnson, who became chair of Planned Parenthood last spring, referenced a distinction she said she picked up from Sister Simone Campbell, a Roman Catholic who belongs to the Sisters of Social Service. Campbell is also executive director of the social justice organization NETWORK, and a 2012 Democratic National Convention speaker who is pro-life but reportedly "agnostic about passing laws to stop abortions."
"Sister Simone Campbell ... always makes this distinction to me, which I think is so important, which is that we can have these really false dichotomy debates about who's pro-life and who's pro-choice but we can't just have conversations that are about pro-birth," said Johnson. "And if we want to have a broad conversation around how we advocate for creating the opportunities to bring women to term, then we need to have a full conversation about what it means when that child is here, what kind of impact it's going to have on a family's life, on a community's life, and we have to commit to all of the other resources that will support that ...."
The results of a Pew study published in 2013 revealed that many U.S. Christians view having an abortion as "morally wrong." But a survey among 10,000 abortion patients conducted by the pro-choice Alan Guttmacher Institute in 1994-1995 found that "one in five women having abortions are born-again or Evangelical Christians."
When asked specifically about how Planned Parenthood has been vilified by some conservative Christians and others in the right-to-life movement, Johnson said she found that the biggest misconception among opponents was the notion "that abortion is the only thing that we do."
"We are the leading health provider for women between 18 and 24. We are supporting them and getting [them] access to healthcare. We were a lead around supporting Obamacare. We focus on breast cancer and STIs (sexually transmitted infections), and information, access to education around reproductive health that's being cut in so many ways where women of our generation used to actually get access to that information. Young women are not able to have those conversations, unfortunately, in their homes. We've been there in the community, we've been there without judgment."
"I think that it is so important for us to understand that in many cases Planned Parenthood is the sole health care provider, period, for many young women and men. A lot of our young male veterans are coming back, they don't have access to healthcare. They're coming to us to get basic health care needs, so that's the thing that I think is really the biggest misconception about [Planned Parenthood]."
Planned Parenthood, which provides services to men, women and teens, has 68 independent local affiliates that operate more than 700 health centers throughout the United States, according to the federally funded nonprofit's website. It also reports that: "Nearly three million women and men in the U.S. annually visit Planned Parenthood affiliate health centers for trusted healthcare services and information; Eighty-two percent of Planned Parenthood health care clients in the U.S. are age 20 and older; (and) One in five women in the U.S. has visited a Planned Parenthood health center at least once in her life."