Christian QB Kirk Cousins on Free Agency: God Will Decide My NFL Future
Christian QB Kirk Cousins on Free Agency: God Will Decide My NFL Future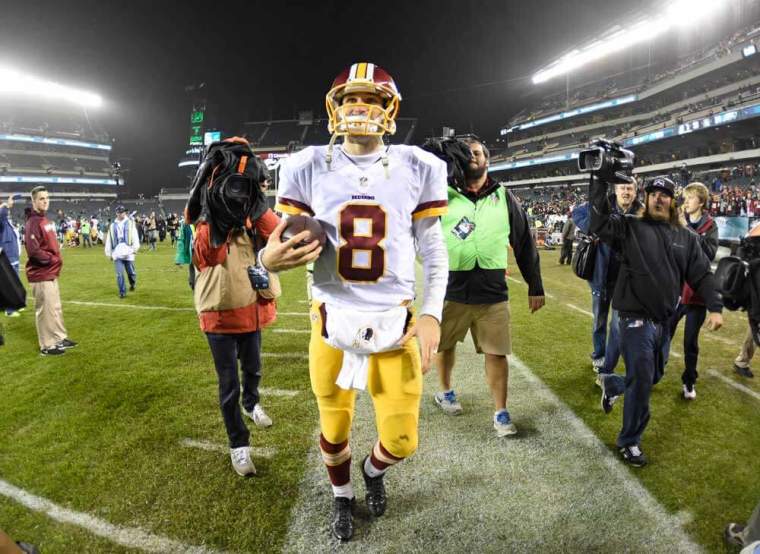 As Christian National Football League quarterback Kirk Cousins weighs his free agency options this offseason coming off a career season with the Washington Redskins, the 27-year-old will rely on God to determine what NFL team he signs with in the coming weeks and months.
Coming off a 2015 season in which he broke a number of the Redskins' single-season passing records, Cousins, the son of a pastor who spent most of his first four NFL seasons riding the bench behind Robert Griffin III, has become quite the desired free agent commodity.
Although the Redskins would like to keep Cousins as a franchise cornerstone, the two sides don't appear to be close on a long-term contract. ESPN reported earlier this week that the Redskins and Cousins have broken off contract negotiations and further talks have not been scheduled.
Unless the Redskins decide to use a "franchise tag" to keep Cousins through the next season, he could soon be in the driver's seat in terms of being able to decide what happens next in his NFL career.
Although many professional athletes who hit free agency look to see which team offers the most money and financial security spread out over the rest of their career, the Washington Post reports that Cousins told members of the Willow Creek Community Church in Illinois in early February that he is going to let God determine where he goes in the next stage of his career.
"For the first time in about nine years I'm now able to pick where I want to play," the former Michigan State quarterback told the congregation. "I go back to what I said on Father's Day, Proverbs 3: 5 and 6. It's my life verse: 'Trust in the Lord with all your heart. Don't lean on your understanding, but acknowledge Him and He will direct your steps.'"
"So right now, my wife and I are just trying to come before the Lord and say 'Lord, what do you have for us,'" Cousins continued. "The people on the outside say, 'Oh, you've got to go where the most money is,' but God, where do you want us, speak clearly."
Cousins, whose father is the lead pastor of the non-denominational Discovery Church in Orlando, said that his free agency experience gives him and his wife the opportunity to "grow as believers."
"And again, we can grow, and that's where we want to grow as believers in hearing the voice of God and discerning what He's telling us and what He wants us to do," Cousins added. "But the same verse that was there when I was being benched — 'trust in the Lord, don't lean on your understanding, acknowledge Him and He'll direct your steps' — is the same verse now after a positive season where we're looking to see what's next. We're going to keep trusting Him and that's not going to change."
The Redskins have until the March 1 deadline to decide whether or not to use the team's franchise tag on Cousins. ESPN estimates that if the Redskins use the franchise tag on Cousins, it could likely cost the team about $20 million over the course of one season.