Christian Rapper Comes Under Fire for Collaborating With Popular Muslim Rapper Lupe Fiasco
Christian Rapper Comes Under Fire for Collaborating With Popular Muslim Rapper Lupe Fiasco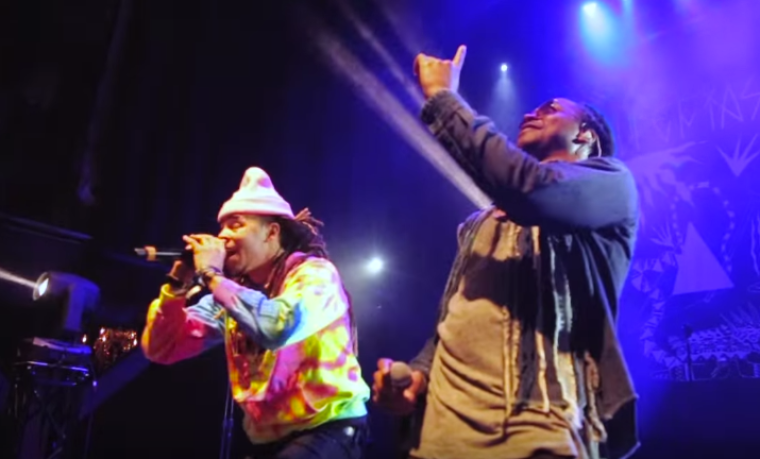 Louisiana rapper Dee-1 recently spoke to Rapzilla about his new release, "Against Us Remix," featuring secular rappers Lupe Fiasco and Big Krit, and defended himself against the backlash he is receiving for working with a secular artist from a different religion.
Dee-1's new remix song features two rappers he considers friends, including Fiasco, a popular hip-hop artist who has publicly talked about being Muslim. However the chorus for the "Against Us Remix," is strictly the Lord's Prayer found in Matthew 6:9-13.
During a sit down with Rapzilla, Dee-1 explained that he and Fiasco have a brotherly relationship. The rapper maintained that having secular artists featured on his track brought the "humanity" to the record.
"I don't allow anyone to get on my tracks to do anything sacrilegious or with vulgarity," the Southern rapper explained about his collaborations. He says that in all of his relationships with non-Christian friends, they respect him and his faith.
He said he reads online comments where people accuse him of not being Christian enough.
"I don't do music just for Christians, a lot of people say that because it's convenient, but I've never done music for just Christians," he responded. "Not because I don't want to, I don't mind. If God puts it on my heart to be a gospel rapper, man, I would do that in a heartbeat."
Dee-1 defended that he feels called to minister to those who need a savior.
"From the time that I started rapping, it's always been on my heart to maintain my morals and my integrity, but to reach people outside of just the space of Christianity. To be light in a dark place, to be salt where salt is needed, to be a doctor where people are sick, to be out here, to be a musical missionary and to affect the word with mission vision," he added.
The young emcee went on to discuss the negative criticism he has received for collaborating with someone of a different religion.
"What you mean, 'I'm not Christian enough?' Because I'm collaborating with a Muslim on a track?" Dee-1 questioned. "You should look at it as, 'He's got him on a track where he's saying, 'Our Father Who Art in Heaven.'"
He says whenever he goes and performs, people always know him for being real, being righteous, and being relevant.
"I'm doing concerts in churches and the next day, concerts in the hood…that's where God has me at this point."
To get a copy of the "Against Us Remix," visit dee1music.com