Christian Rapper Lecrae on 'The Tonight Show' Appearance: 'It's a Lot to Take in, I Know I Represent Something Much Bigger Than Me'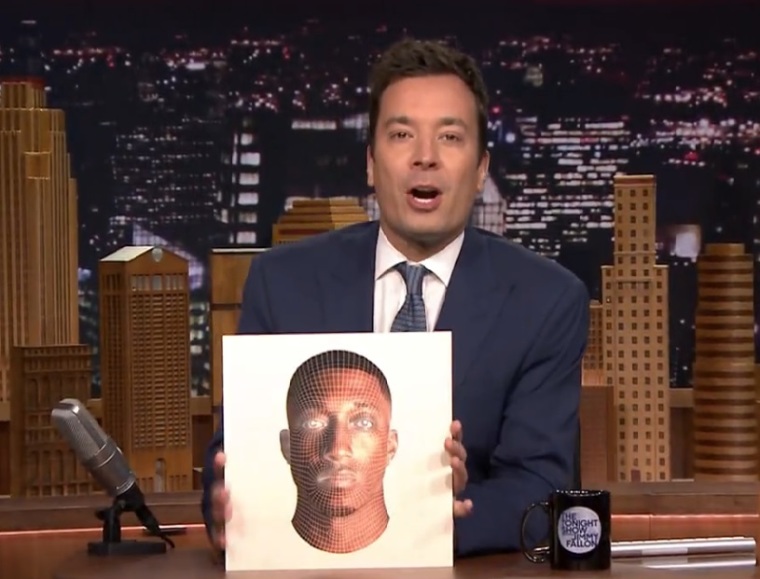 Rapper Lecrae made an appearance on "The Tonight Show" Thursday night where Jimmy Fallon congratulated the Christian artist for his No. 1 album, Anomaly on the Billboard music chart.
Lecrae performed alongside Fallon's house band, The Roots, between the show's segments and then took to his Instagram account to express his appreciation for the opportunity to perform on network television, which is a first for a Christian rapper.
"It's a lot to take in. I haven't had time to download it all. I am so grateful for the support. I know I represent something much bigger than me. Thank you! I thank God for a voice into culture. I pray I use it wisely," wrote Lecrae.
Fallon congratulated him after the artist rapped the lyrics of his album's lead single, "Nuthin," during the first 10 minutes of the show's opening. The host told him he was invited to return for another performance.
In a video segment posted on NBC, Lecrae talked about how his lead single propelled his album to top the music charts and the inspiration behind making the track.
"I remember my producer called me into his studio and was like 'I got this crazy track, you gotta hear it,'" said Lecrae. "He always has this crazy set up for every song, he can't just play it for you, he's got to tell this long story about how he was inspired … he pushes play and the track just comes out phenomenal and I'm like, 'I'm writing to this tonight, we have to make a song.' It was such an aggressive track that I just wanted to say something meaningful."
Lecrae added, "I want hip-hop to have substance so I just made a battle cry for substance in music and it came out great. It was the lead single and the album went number one so I guess it worked out."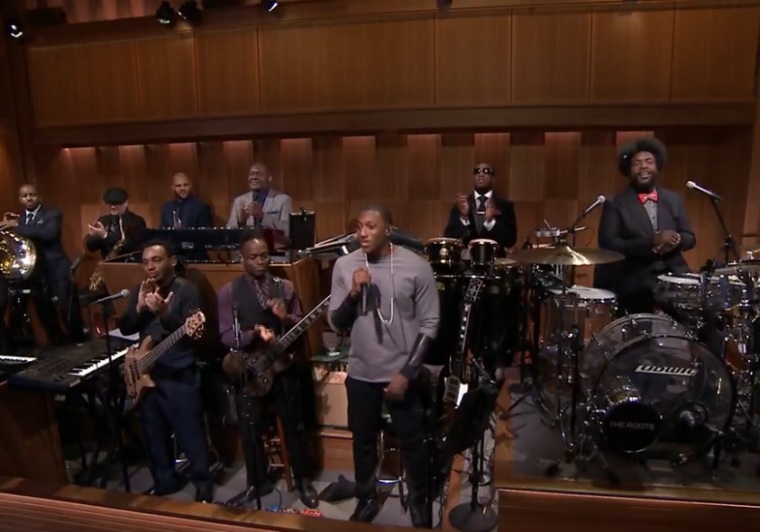 Anomaly is Lecrae's seventh studio album and is the first solo hip hop project by a Christian rapper to debut at the top of the Billboard 200 and the gospel albums chart in the same week.
Rolling Stone reported that Lecrae sold 88,000 albums during the first week of its release but has sold an overall 1.4 million albums and has 2.9 million track downloads during the span of his career.
"His Christian rapper background may explain why he appears to have arrived on the charts out of nowhere — such things happen in the gospel business," said Steve Knopper, writer for Rolling Stone.
As a thank you to fans, Lecrae's label, Reach Records, just released a new song, "Non-Fiction," on Soundcloud, which talks about the rapper's career from college graduation to the success of his last album, the Grammy-Award winning Gravity and finding a place for Christian hip-hop amid the criticism he has received.
Lecrae's song "Nuthin' was recently nominated for the 2014 BET Hip Hop Award's Impact Track of the year, where he will go up against artist Common, Lupe Fiasco, The Roots and Talib Kweli.