Christian college cancels singing group's concert over 'lifestyle that contradicts scripture'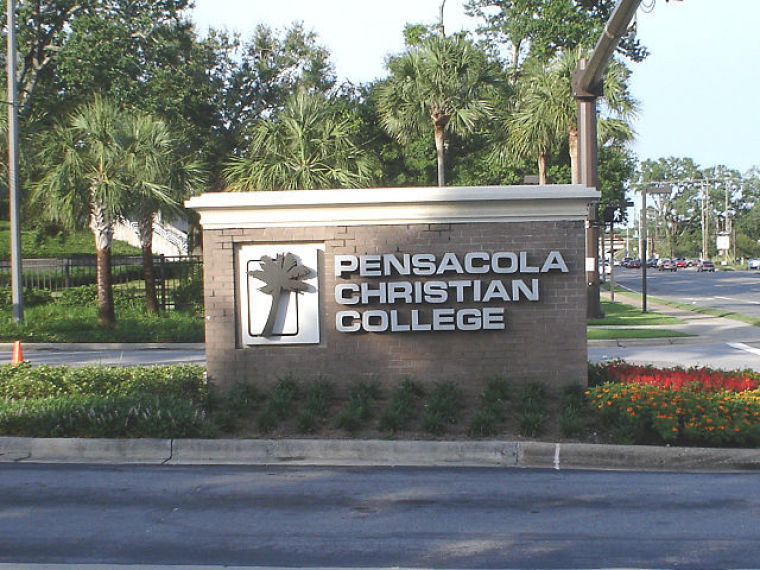 A Christian college in Florida has canceled a scheduled performance by an a cappella group after finding out that one of its members maintains a "lifestyle that contradicts scripture."
Pensacola Christian College announced on Facebook Monday that it canceled a scheduled performance by The King's Singers, a British a cappella group, "upon learning that one of the artists openly maintained a lifestyle that contradicts scripture."
The statement notes that the independent Baptist college was "founded upon and guided by the Bible," adding, "the college cannot knowingly give an implied or direct endorsement of anything that violates the Holy Scripture, the foundation for our sincerely held beliefs." 
"The highly talented musicians were treated with dignity and respect when informed of the cancellation. The artists stated their understanding and acceptance of the change and were given full remuneration." 
The Pensacola Christian College calendar indicates that the concert was scheduled to take place on Feb. 11 as part of the school's "Fine Arts Series."
A statement from The King's Singers posted on the group's Facebook page maintains that the concert was canceled two hours before it was set to take place.
"It has become clear to us, from a flood of correspondence and from students and members of the public, that these concerns related to the sexuality of one of the members of our group," the statement added. "We have performed at Pensacola Christian College before and we entered into the engagement in the knowledge that this is a fundamentalist Christian institution. Our belief is that music can build a common language that allows people with different views and perspectives to come together."
"[T]this is the first time that anything other than bad weather, the pandemic and war has caused a cancellation in our 55-year history," the band stated. "[W]e are disappointed not to have been able to share our music and our mission of finding harmony with over 4000 students of the college and the wider Pensacola community."
The group hoped that "any conversations that follow might encourage a greater sense of love, acceptance and inclusion." 
Founded in 1974, Pensacola Christian College says it was established to "promote the cause of Christ by providing a distinctively Christian-traditional, liberal arts education that develops students spiritually, intellectually, morally, culturally, and socially" and "produce Christian leaders who are knowledgeable, articulate, moral, dedicated to excellence, and committed to serving Jesus Christ as they learn to influence the world by applying biblical principles in their chosen field and daily life."
The school abides by several articles of faith, including one declaring, "We believe that God created man and woman in His image and instituted marriage between one who is genetically male and one who is genetically female."
"God has commanded that sexual activity be exclusively reserved to a man and a woman who are legally married to each other; and that Scripture forbids any form of sexual immorality including adultery, fornication, homosexuality, bestiality, incest, and use of pornography," the article states.
In its statement announcing the cancellation of The King's Singers' performance, Pensacola Christian College stressed that "everyone is created in the image of God and should be afforded the dignity of kindness."