Christian school leaves athletic conference over trans policy that harms girls, ignores biology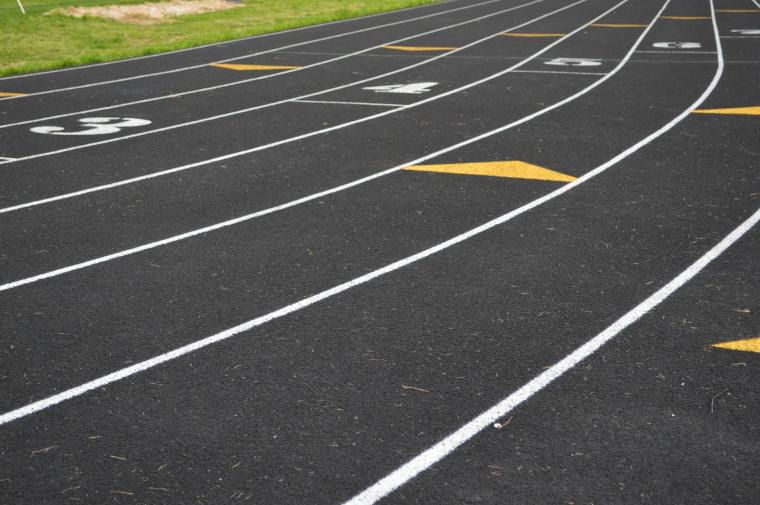 A Christian school in Maryland has expedited its plans to leave the Potomac Valley Athletic Conference due to its rules allowing female-identified male athletes to compete against girls.
Grace Brethren Christian School, an independent K-12 school based in Prince George's County with about 800 students, accelerated its plans to depart from the PVAC because of the "transgender issue."
As The Washington Post reports, GBCS had previously planned to leave the PVAC this spring because of the fact that its affiliation required much travel from the campus in Southern Prince George's County to schools littered around the Washington metropolitan region.
Instead of departing in the spring as planned, the school sped up its plans for departure in December after PVAC began allowing female-identified male athletes to compete in girls' events without a two-thirds vote required by the league.
The International Dateline, a student-run newspaper at the Washington International Christian School, reports that GBCS sent an email to all PVAC athletic directors in December informing them that the school was leaving the conference.
The conference maintains that it has always allowed athletes to compete on teams consistent with their gender identities. However. PVAC bylaws were not officially updated to include such wording until February.
GBCS school director Georg Hornickel told The Washington Post in an email that the "transgender issue" is what prompted the early departure as the policy contradicts the school's Christian principles.
"We are a Christian school and hold to the biblical teaching from Genesis 1:27 and other related passages which states, 'So God created man in His own image; in the image of God He created them, male and female He created them,'" Hornickel wrote. "This is how it has been throughout the history of the world, and we believe there are only two sexes: male and female."
Hornickel added that he believes allowing boys to play on girls' teams is a "form of cheating." He said it "gives them an advantage over girls teams who only play female athletes."
GBCS now competes in Maryland Independent School Athletic League. The league policy states that boys cannot compete on girls' teams and vice versa.
In a statement, PVAC President Taisto Saloma, who also serves as athletic director at the Washington Waldorf School in Bethesda, explained that the league is committed to "honoring everyone's identity."
"It's something we've, in this year in particular, spent a lot of time talking about: How can we make sure we are doing that in a space that is changing and evolving, as it is becoming more apparent to all of us as educators and people who work in schools?" Saloma said in the statement provided to the newspaper.
Saloma added that PVAC athletic directors have held meetings about transgender athletes since June 2016. The new policy passed in February reads: "Every student-athlete should have the opportunity to participate in PVAC activities in a manner that is consistent with their gender identity."
GBCS' departure from the PVAC comes at a time in which concerns have been raised about how the push to embrace transgender-inclusive policies in school athletics could infringe on the opportunities granted to girls and women.
In his communication with The Washington Post, Hornickel said that allowing biological males to compete with females "undermines" Title IX, which was meant to create more opportunities for women.
"When guys identifying as transgendered girls begin making up the rosters of female teams, girls who otherwise could have started are now coming off the bench, and girls who were the reserves may not make the teams," Hornickel explained.
Parents across the country have voiced outrage as a number of biological male transgender athletes have won championships in female-only events.
One example is Mack Beggs, a biological male transgender high school wrestler who won the Texas 6A girls championship in the 110-pound division two years in a row. Beggs beat out the same female competitor in both instances.
In Connecticut, two biologically male transgender students took home the top spots in the 100-meter race at the state finals last year, angering some parents. A petition was launched against the Connecticut Interscholastic Athletic Conference's rules allowing trans-identified athletes to compete in girls' events.
USA Powerlifting drew heat earlier this year from Congress member Ilhan Omar, D-Minn., over its policy banning male-to-female trans-identified athletes from competing in women's competitions because they have a competitive advantage in the strength sport.
The outlet defended its policy in a January statement saying that "significant advantages are had" by biologically-male athletes in women's events. Those advantages include "increased body and muscle mass, bone density, bone structure, and connective tissue."
"These advantages are not eliminated by a reduction of serum androgens such as testosterone yielding a potential advantage in strength sports such as powerlifting," the statement from USA Powerlifting reads.