Christian school teacher arrested for sex with students, sending nude photos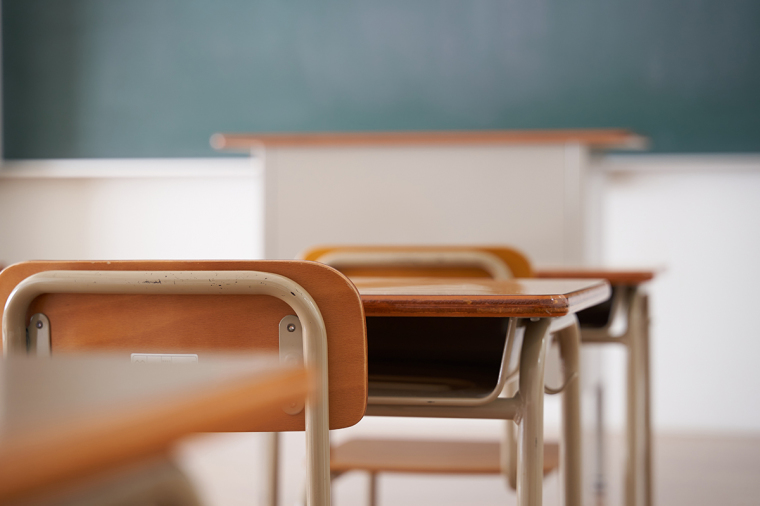 A married teacher at a private Christian school who allegedly had sex with two teenage students was forced to resign after the school received an anonymous tip that the teacher was exchanging sexually explicit photos with a student. 
Chrystal Frost, a 35-year-old mother of three who taught math at Crenshaw Christian Academy in Luverne, resigned on Aug. 24 following a report that she had sent an inappropriate photo to a student via Snapchat. 
The teacher has been charged with two counts of a school employee engaging in a sex act and two counts of a school employee distributing salacious material to a student. The other charges against Frost are for electronically soliciting a child and traveling to meet a minor for sex. 
According to a report from the Luverne Police Department Fox News Digital shared Thursday, Frost sent a message to a 15-year-old student requesting a picture from "the abs down" after she sent him what is described as an "obscene photo." 
After an anonymous tipper told the school that the student, identified as GT, had a "nude breast photo of the math teacher on his phone" that he shared with his peers. An administrator confronted Frost. A student later told police that GT showed him the photo and said that he and Frost had been intimate.
When confronted about the situation, the math teacher told an administrator that she sent a different photo to cheerleaders as a joke and that showed her Nike shorts pulled up in a way that exposed her butt cheeks.
After Frost resigned, the school reported the incident to the Luverne Police Department, which launched an investigation.
Crenshaw Christian Academy did not immediately respond to The Christian Post's request for comment. 
Police interviewed GT on Aug. 29, and the student admitted that Frost offered sex to him after she sent him a sexually explicit photo. The teacher and student allegedly engaged in sex acts at least four times on property that the boy's family owned in Pike County, according to the report. During one such meeting, Frost reportedly met GT while he was doing his chores, and she performed oral sex on him in the car. 
While the student told police that he ended the relationship in early summer, the authorities tracked down another student Frost is believed to have preyed on, a 16-year-old identified as AP. The teenager had been a student of Frost's during the previous school year before he started homeschooling. 
Once he was no longer her student, Frost sent AP a photo of her breasts and asked if he knew of a location to have sex, according to the report. AP met Frost on a farm, where the pair allegedly had sexual relations and engaged in other sexual activities, such as oral sex. 
Following the encounter, the report noted that Frost blocked AP on Snapchat after sending him two more obscene photos. When police interviewed the math teacher, Frost is said to have confessed to her conduct with the students, and the authorities arrested her. 
On its website, Crenshaw Christian Academy states that its mission is to "provide a rigorous college preparatory academic program centered around the truth of God's Word and strong Christian values in a safe and nurturing environment."
The academy's list of goals includes teaching students "through instruction and by example that the Bible is the Word of God and that Jesus is the Savior so that Crenshaw Christian Academy students and graduates are equipped to live in accordance with Biblical principles in order to bring honor to Christ's name."