Ex-coach at Christian school facing over 20 charges for alleged sex crimes against minors, incest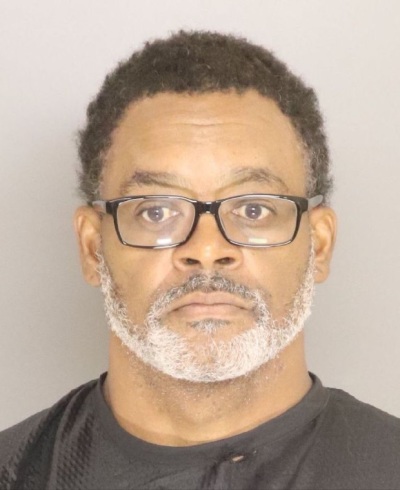 A former coach at a South Carolina Christian school, who was accused of sexually exploiting a minor, now faces over 20 new charges for allegedly committing other sex crimes involving minors.
The Sumter County Sheriff's Office announced on Facebook on May 24 that 54-year-old Andre Girard Johnson of Dalzell had been rearrested on additional charges, having previously been accused of disseminating obscene material to one person under the age of 18 in March.
Charges include 11 counts of sexual exploitation of a minor in the first degree, 10 counts of sexual exploitation of a minor in the second degree, disseminating obscene material to a person under 18, assault and battery in the third degree, and incest. 
The alleged crimes involve two juveniles and authorities do not believe there are any other victims. 
"Of the many cases our investigators work, the crimes against the most vulnerable in our society, like children, are always the hardest," Sheriff Anthony Dennis said, as quoted by WIS News 10.
In an earlier report, WIS reported that Sumter Christian School's administration had initially reported to law enforcement in March that Johnson had been sending inappropriate text messages to a minor. 
The minor reportedly told school administrators about the messages as they made her feel uneasy, investigators confirmed. Investigators stated that Johnson also sent pornographic images and sent a text message to the victim telling her that he wanted to have sex with her.
Deputies said Johnson surrendered himself on March 20 and was then transported to the Sumter County Sheriff's Office Detention Center. At the time, he was then released on a $5,000 surety bond.
Over multiple weeks, the Sumter County Sheriff's Office continued to conduct a full and in-depth investigation, bringing to light over 20 additional alleged sex offenses carried out by Johnson against minor victims. 
Johnson was rearrested on May 23 and reportedly transported to Sumter County Sheriff's Office Detention Center. He later posted a $28,000 surety bond and was subsequently released on Tuesday, May 24.
Sumter Christian School did not respond to a request for comment to The Christian Post by press time. 
Sumter's online mission statement states that it's a school that is "committed to teaching children in order to 'present every man perfect in Christ Jesus,' (Colossians 1:28)." 
"This purpose is consistent with the edification mandate God gave the church and the home, and thereby provides the reason for being for the Christian School. This institution proposes to educate the whole child for Christ and insists that every phase of the program contribute to attaining that goal," says the school. 
"Sumter Christian School seeks to lead and nurture students from early childhood through twelfth grade into spiritually, emotionally mature Christians academically prepared to articulate boldly and effectively a Biblical worldview that enables them to serve in their careers and callings."