Christian School Teacher, Father of 2 Charged With 140 Counts of Sexual Abuse
Christian School Teacher, Father of 2 Charged With 140 Counts of Sexual Abuse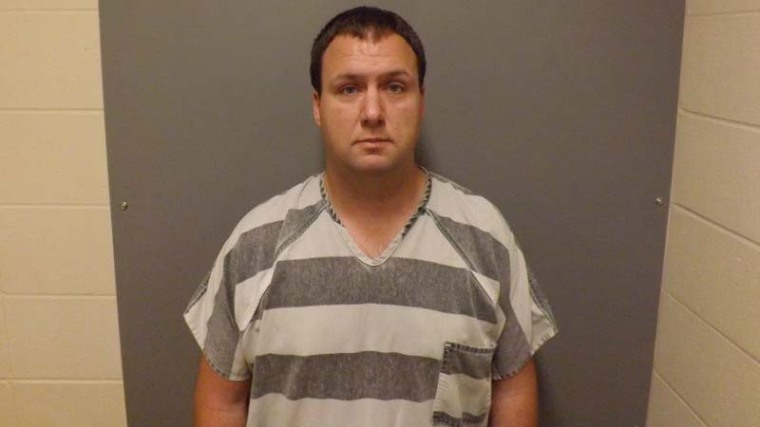 A fifth grade teacher and father of two who was recently fired from the Sioux Center Christian School in Iowa has been charged with 140 counts of sexual abuse involving multiple children, all under the age of 14.
The teacher, Curtis Van Dam, 35, was arrested last Wednesday, according to a KSFY report. His crimes allegedly occurred between 2013 and last month when he was exposed. Now, the entire Sioux Center community is reeling in shock.
"The entire community is shocked and also very saddened," Sioux Center Police Chief Paul Adkins said. "Emotions are very high in the community."
The police chief says in the 44 years he has been in the community, "we have never had anything like this at all happen."
He explained that the authorities are currently keeping the number of victims, as well as their sex, confidential to protect them.
"I'm trying to protect the victims as much as I can," Adkins said. "I can tell you there were numerous victims and that all the victims were children."
Van Dam allegedly committed his crimes at various locations, including the Sioux Center Christian School, where he had worked for 13 years until he was fired last month.
Josh Bowar, a representative of the school, said in a statement released Wednesday that the school wept when they learned of the charges. They also moved swiftly to terminate Van Dam's employment.
"On Oct. 18, within hours of hearing a complaint, school officials removed Mr. Van Dam from the school and immediately contacted authorities. His employment was terminated on Oct. 19 and we have been in full cooperation with civil authorities since," he said.
"This case is in the hands of our criminal justice system and we trust that justice will be served. Though the number of charges do not necessarily reflect the number of students, we are grieved again as we hear the extent of the charges. We've wept, now it's time to weep again. We've prayed, now we need to continue praying. We've brought our anger and fears to the Lord, and now we need to lay those feelings again at His feet," he noted.
In a direct message to the victims, he thanked them for bravely coming forward with what happened.
"We need to remember that though the charges are many, it also means that many students are no longer carrying secrets. Kids, we want you to know that we consider you brave for telling your parents, the police, and the interviewers what happened to you. We praise God that your testimony has brought to light a dark secret that none of us adults knew was there. You have played an important role in keeping others safe. Please know that thousands are lifting you before the throne of your Father in heaven ... trust Him to restore you completely," he said.
He further noted that counseling will be provided to the children and a parents meeting is scheduled for Wednesday evening at the school beginning at 6:30 p.m.