Evangelical Ky. Gov. Praised for Urging State Lawmakers Who Settled Sexual Harassment Lawsuits to Resign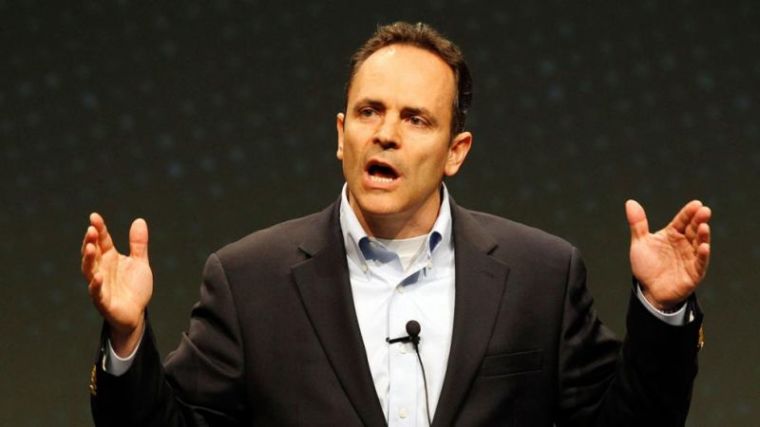 Kentucky Gov. Matt Bevin, an evangelical Christian, drew high praises from the evangelical community this week for calling on state lawmakers who settled sexual harassment lawsuits to resign.
Southern Baptist Theological Seminary President R. Albert Mohler Jr. said Bevin's "moral clarity and candor on this issue stands out not only in the state of Kentucky but, frankly, in the entire national conversation for the fact that it is so laser-like."
The call came just days before The Washington Post reported allegations of sexual misconduct between Judge Roy Moore, the Republican candidate for Alabama's upcoming special Senate election, and four teenagers including a 14-year-old decades ago.
It also comes as Hollywood is also now mired in a slew of sexual assault allegations involving multiple actors and executives in the industry like Harvey Weinstein.
"These allegations are serious," Bevin said in a speech Saturday outside the statehouse The Washington Post reported. "These allegations are specific. These allegations are reprehensible. These allegations have not been denied by anyone.
"Any elected official or state employee who has settled a sexual harassment claim should resign immediately. The people of Kentucky deserve better. We appropriately demand a high level of integrity from our leaders and will tolerate nothing less in our state . . . They should not be in government employ. They should not be representing the people of Kentucky."
According to the Lexington Herald-Leader, Daisy Olivo, communications director for the House Republican caucus, said she told House Speaker Jeff Hoover on Sept. 5 about a female employee who was in "emotional duress" after she was allegedly subjected to physical and verbal harassment.
Hoover was later reported by the Louisville Courier-Journal as reaching a confidential settlement with an unidentified woman related to sexual harassment claims.
On Sunday, Hoover resigned as Speaker of the Kentucky Statehouse and admitted he was one of four lawmakers who settled the allegations, according to Kentucky Today.
"I engaged in banter that was consensual but make no mistake it was wrong on my part to do that," he said at a press conference. "And for that, I am truly sorry. I want to reiterate that at no time, at no time, did I engage in unwelcome or unwanted conduct of any kind."
He maintained as well that he would keep his seat in the House but his family reported on Friday that he had been admitted to a hospital with a heart-related issue while asking for privacy.
An independent investigation into the sexual harassment claims is currently underway.
Southwestern Baptist Theological Seminary professor Katie McCoy said Scripture "neither covers up nor ignores sexual assault" in a recent blog post.
"The Bible neither covers up nor ignores sexual assault. In fact, biblical law shows how the Lord takes up the cause of the victim and the vulnerable. There is one passage in particular, Deuteronomy 22:23-27, that safeguarded women who had been violated from being unjustly blamed or not believed," she wrote.
"And consent is the key factor here," she explained.
"When I hear from women who have been assaulted, many share how they froze when it happened. They were shocked. They couldn't move. They couldn't scream. And they couldn't even understand why. In the aftermath, they wonder if they did something wrong. I believe this passage of Scripture comes to their defense. The issue was not how the woman expressed her lack of consent. The issue is that she was unwilling. And therefore, God said she was innocent," McKoy added.