Christian Singer Jamie Grace Reveals Pregnancy News, Asks for Prayers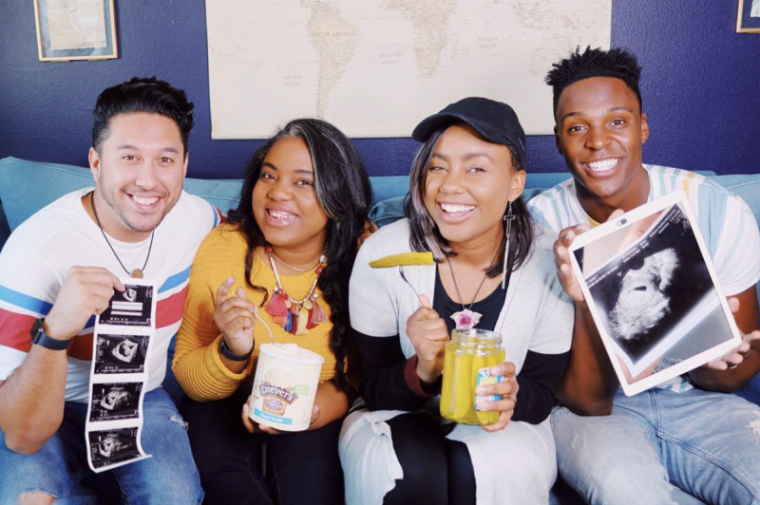 Grammy-nominated Christian singer Jamie Grace had the wedding of her dreams in April and now the YouTube sensation is revealing that she's pregnant with her first child.
Grace broke the news in a newly released video on YouTube, revealing that both she and her sister, Morgan Harper Nichols, are pregnant at the same time.
In the clip, Grace, who has been battling Tourette syndrome since she was 11, detailed how she revealed the news to her husband, model and actor Aaron Collins.
"I had to wait for him to wake up and finally at 11 a.m. he woke up," she laughed.
She pretended the cable on her TV wasn't working and asked him to check the entertainment system, which is where she hid the pregnancy test. He discovered two positive tests and shared that he began to cry.
"I tried to cry but I was so in shock," Grace said of her own reaction.
In the announcement video, her sister also shared her pregnancy reveal story and then the singing sisters shared how they broke the news to each other.
"Pregnancy can be so difficult and challenging and beautiful, ultimately. But just to know that we have the ultimate support system and knowing that they are going through the same thing at the same time, we were so excited," Grace said of she and her sister being pregnant at the same time.
The sisters are due June 2019 which means they are both in their first trimester.
"We know that it might seem like a very early pregnancy announcement but once we realized we were carrying life we just wanted to share that with everyone and celebrate that together, and ask for your prayers as we embark on this crazy and wonderful and exciting journey," the Christian singer concluded.
Grace and Collins were married at North Metro Baptist Church in Lawrenceville, Georgia, on April 14. The couple invited 1,500 friends, family and fans to the wedding.
"Aaron is, by far, the most amazing man I have ever met," she gushed to People magazine about her husband.
Her declaration of love came after years of dating struggles.
"I always felt like I was kind of in a limbo when it came to dating and telling guys that I had Tourette syndrome because it wasn't something life-threatening, and it wasn't something that I, in a dating relationship, really needed them to do anything," she told Essence in March.
The former Gotee artist-turned-indie singer announced that she was engaged to Collins in January after courting for two months.
"We met a little over a year ago. Then, my 26th birthday was the loveliest yet. It was the start of what feels like an old-fashioned courtship from a beautiful book, movie or song I couldn't compose even if I tried," Grace said in an Instagram post.
"Everything about Aaron is a reminder of how good God is and how faithful He is to fulfill His promises for those who wait. I've been so overwhelmed with God's joy and peace. ... I've been giggling nonstop since he asked," she added.
Grace was discovered by TobyMac in 2010 and has had a very successful career to date. Despite having Tourette syndrome she was determined to make her dreams come true and the Dove Award-winning songwriter, musician and actress is an inspiration to many.
She has helped to encourage others worldwide by founding I'm A Fighter.org and the Jamie Grace Foundation, both which provide resources and content to help children and families who are coping with severe illnesses and disorders.