Christian Singer Jason Crabb, Legendary Hall of Famer Gloria Gaynor Unite via Twitter for Epic Duet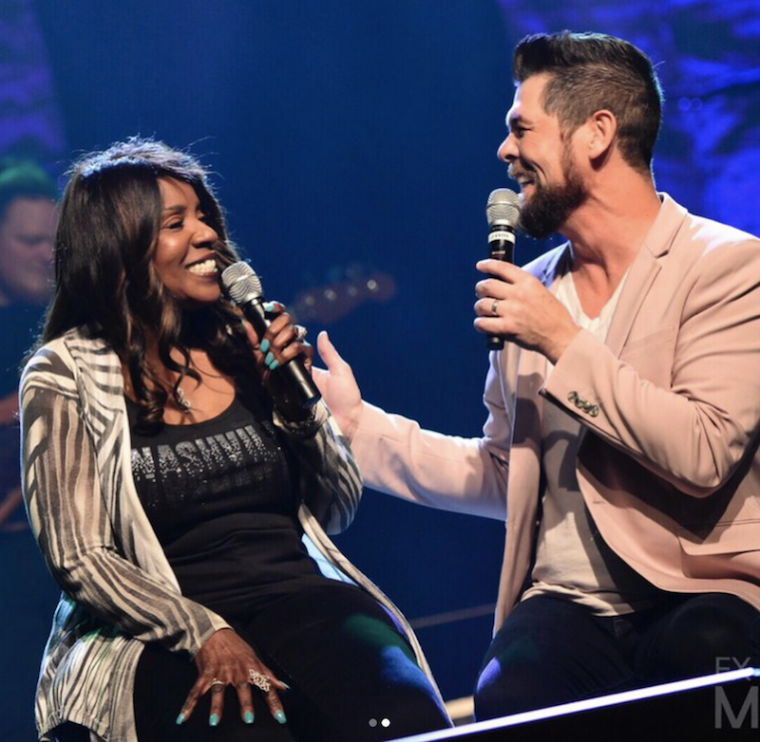 Award-winning Christian artist Jason Crabb just released his new album, Unexpected. After reaching out to legendary singer Gloria Gaynor on Twitter, he was able to secure a song from the hall of famer and an unforgettable duet.
Released on April 20, the album was produced by Rascal Flatts member Jay DeMarcus. It features duets with Gary LeVox, also from Rascal Flatts, and pop-singer Kaya Jones. It also includes a song written by Crabb and Disco Queen Gloria Gaynor called "Day One."
Crabb and the "I Will Survive" performer met via Twitter and instantly formed a friendship. The bond led to a recent collaboration between the two at Carnegie Hall — a moment which Gaynor said was on her "bucket list" (to sing at the popular concert venue in Midtown Manhattan in New York City).
"HA! It's a TRUE STORY! I was on my way to NYC to sing at Carnegie Hall and my publicist called me and said 'Gloria Gaynor is liking and retweeting a lot of your tweets. You should reach out to her and invite her to the concert.' I didn't think it was really her. Everyone who's in the public eye gets impersonated on all kinds of social media. And he said, 'It's really her! She's got a blue check and that means she is verified, she's real.' So, I invited her to Carnegie Hall that night and she said yes. Well, when she got there, we just started singing around a piano in my dressing room. When we got through, I looked at her and asked 'will you sing that with me tonight?' I invited called her up out of the crowd and that place went nuts. It was so cool!" Crabb told The Christian Post of the memorable moment.
"We've kept in touch and she was in Nashville several months ago, so we got together to write with a guy named Chris Stephens who's just an amazing producer and writer (TobyMac, Jamie Grace, David Crowder, DC Talk, Hillsong United, Mandisa, Matt Maher, Michael W. Smith) and the song 'Day One' came out of that session. That was a special moment," he added.
Unexpected is a 10-track compilation of Crabb's most recent work and he says he believes the record is timely given the current climate of the world.
"I am so excited about this record. It's always exciting to work with Jay DeMarcus, he just knows how to pull the best out of me," Crabb explained. "Every single time I start to record music, I pray that the music will bless, encourage, inspire and draw the listener closer to God. There is no denying that we need JESUS more than ever before. I truly feel like music can and does bring us all together. Music unites people from all walks of life. And, when you're talking about Gospel and Christian music...well, that's the GOOD NEWS! JESUS LOVES YOU."
The international music minister also detailed what it was like working with fellow believer and lead singer of the popular group Rascal Flatts.
"WOW! What a VOICE! There's just no one that can sing like Gary LeVox — the way he delivers that lyric, it just makes the song come to life. We've been friends for a while now and have always wanted to do something together, and this was the perfect song and the perfect lyric. I'm thrilled to have him on this record," Crabb said.
Unexpected is now available. For more information, visit jasoncrabb.com.