Christian Singer Has Emotional New Song on Fatherhood, 'The Beautiful Things We Miss' (WATCH)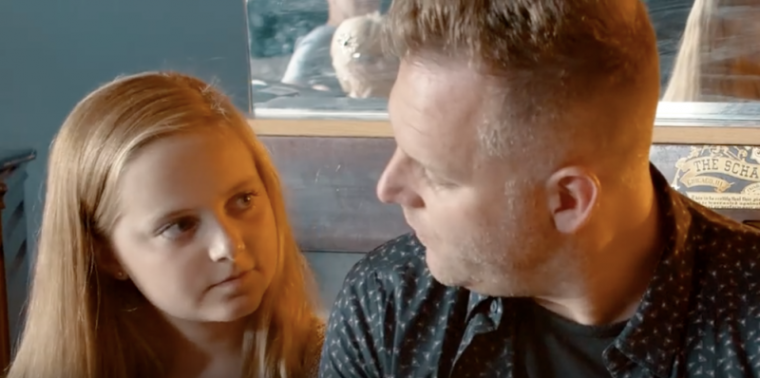 Award-winning singer Matthew West recently released the lyric video for his song, "The Beautiful Things We Miss," off his latest album, All In and revealed that he makes sure to regularly reflect on whether his career is coming between him and his family.
West says "The Beautiful Things We Miss" was written as a reflection of the symmetry of his own life and career. The lyric video features pictures and video footage from some of his most precious moments being a husband and dad.
The video shows West, his wife Emily, along with their two daughters, Lulu and Delaney.
"The idea for this song came while I was on a hike in the Colorado mountains," West said in a statement shared with The Christian Post. "At one point I stopped for a break, looked up and realized I had missed some of the most breathtaking scenery around me. I pulled out my phone and typed the words 'The Beautiful Things We Miss.'"
"That's what led me to write this song that cuts straight to the core of my biggest struggle in life — being a dad who stays connected and invested in the lives of my daughters, and being the kind of husband that my wife needs me to be," he said. 
"Do I care more about my career than my family? What would they say about me if I asked them that question? I hope this song can remind us all what really matters before it passes us by," West added.
Released just in time for Father's Day, the lyric video is already impacting families. West has received a great deal of support from The National Fatherhood Initiative, Dad Tired and Loving It, and Dad of Divas, among other groups.
On Sunday, West along with his father, Pastor Joe West, will be co-hosting "Keep The Faith" as a special tribute to Father's Day, following his Saturday night performance at the Grand Ole Opry in Nashville. 
For more information about West, click here.
Follow Jeannie Law on Twitter:
@jlawcp