Christian Student Graduates With Honors From Harvard After Submitting Rap Album as Thesis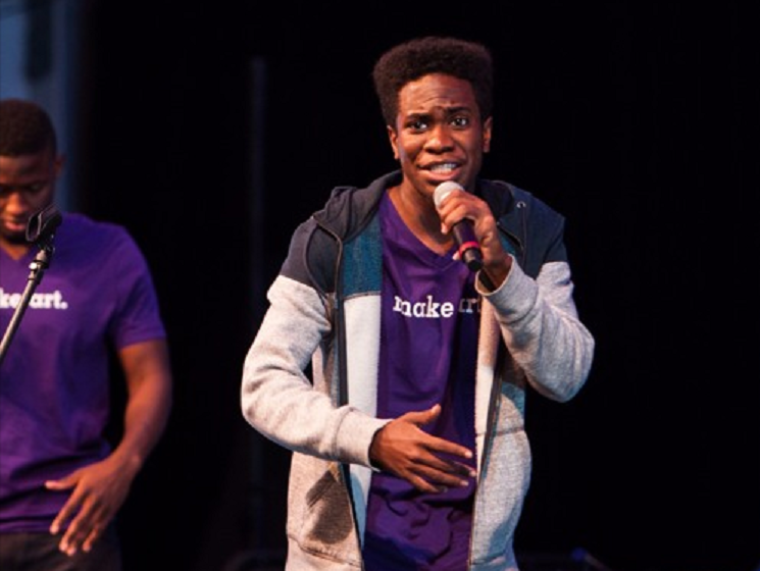 A Christian Harvard student who started rapping at summer Bible camp for fun made history at the Ivy League school this month when a rap album he submitted for his final thesis received a grade of summa cum laude minus – the second highest grade in the department of English.
The student, Obasi Shaw, wrote the 10-track album Liminal Minds and submitted it as his thesis proposal after his mother, a Harvard graduate, suggested the idea, according to the Harvard Gazette.
Shaw, who was managing editor of the Harvard Ichthus, a journal of Christian faith, and a member of the Christian group Harvard Faith and Action, prepared for his album by listening to mainstream rap and studying the history of rap which was birthed among blacks in working-class neighborhoods of New York in the 1970s.
"I needed to learn what rap has meant to people for decades," Shaw said.
Shaw explained to the Gazette that the album's title, Liminal Minds, plays on the phrase "criminal minds." Its main thrust, however, is an exploration of the in-between state of blacks in America.
"Black people in America are kind of caught between freedom and slavery," he told the Gazette. "They're free, but the effects of slavery still exist in society and in people's subconscious. Each song is an exploration of black liminality, that state between slavery and freedom."
The first song on the album, "Declaration of Independence," tackles incidents of police violence against black men and blames the system.
He is more optimistic in his closing song "Open Your Eyes" that celebrates the progress of black Americans. It says in part:
Just watch the thrones, our people are known
For making history of the impossible.
From rap to White House, we unstoppable.
Jumping Jim Crow to playing Oscar roles.
In an interview with CBS, Shaw explained that it took him a year to create, write, and mix the album, which is about 36 minutes long.
"The last song is hopeful, but it ends with the question about forgiveness even for a colored boy," he said.
He becomes the first student ever to submit a rap album for their final thesis at Harvard.
"Rap is a genre in which I can say everything I want to say," Shaw told the Gazette. "I've been writing in different capacities, but I never felt that I found my art form until I started rapping."
He is hoping that his decision to do a rap album for his thesis will inspire future students to explore their own talents.
"I had no idea how it was going to be received," he said of his album. "And I don't know if someone else comes later that they can look back at my work."
Shaw said his parents, who are both Christian Harvard graduates, homeschooled him and gave him the moral compass that keeps him grounded.
He expects to move to Seattle for a one-year internship in software engineering after graduation.