Christian Teenager Held Hostage by ISIS for 2 Years Survives to Talk About It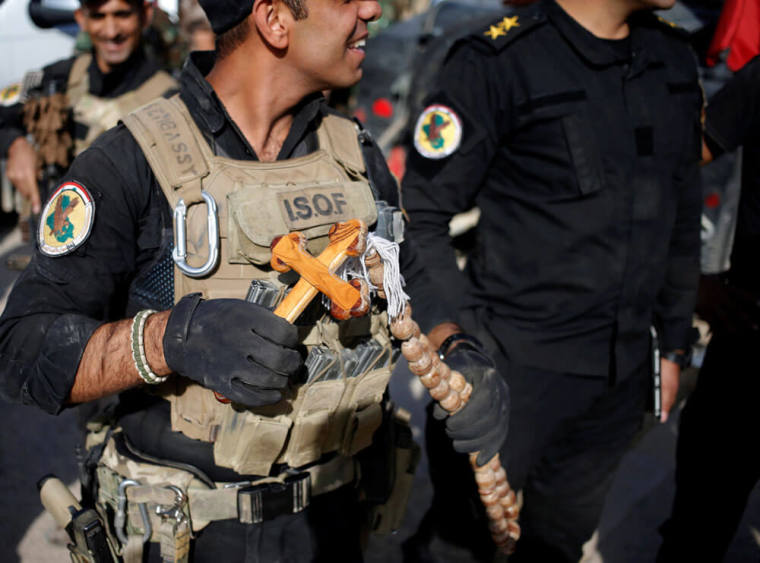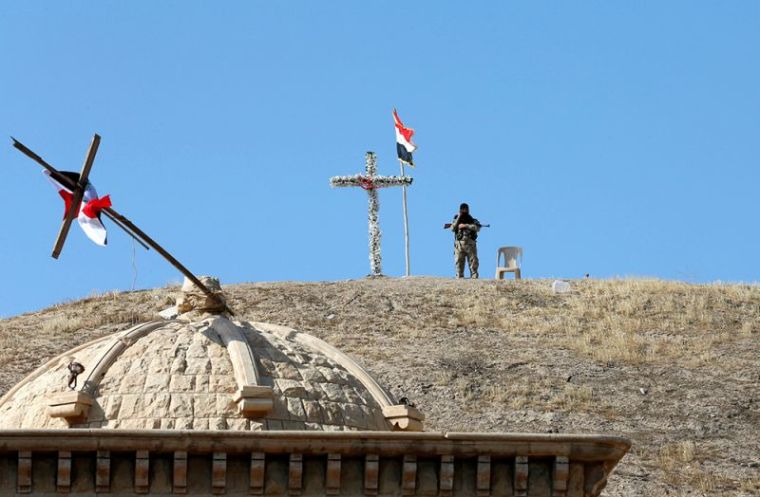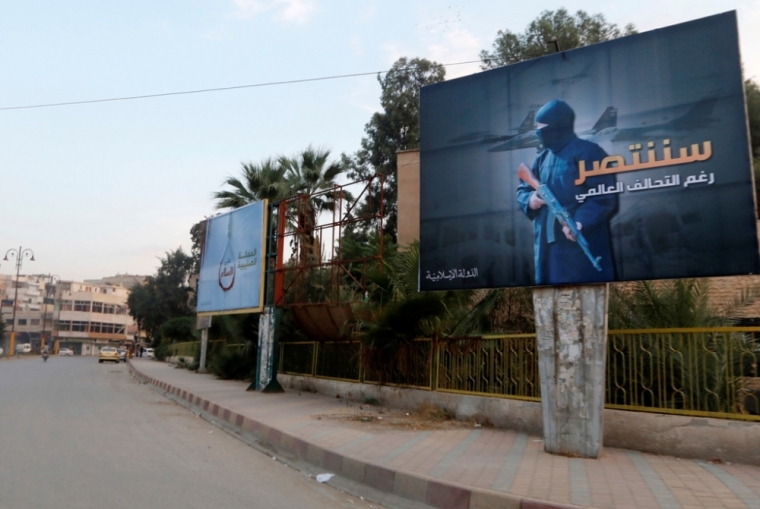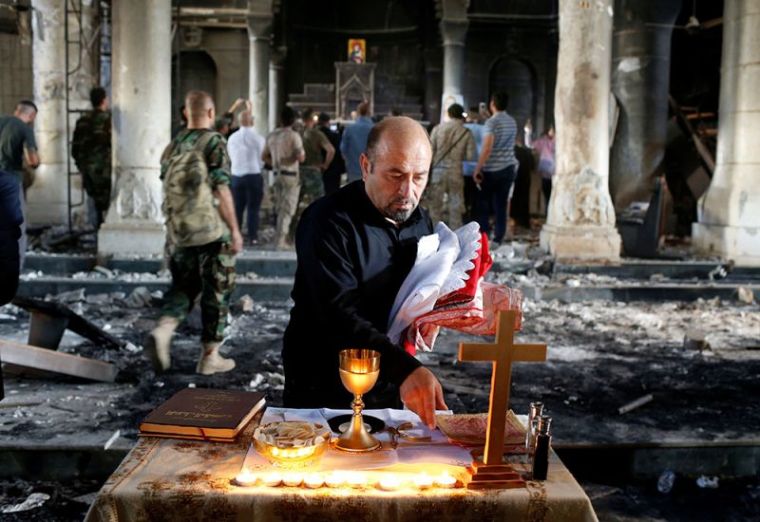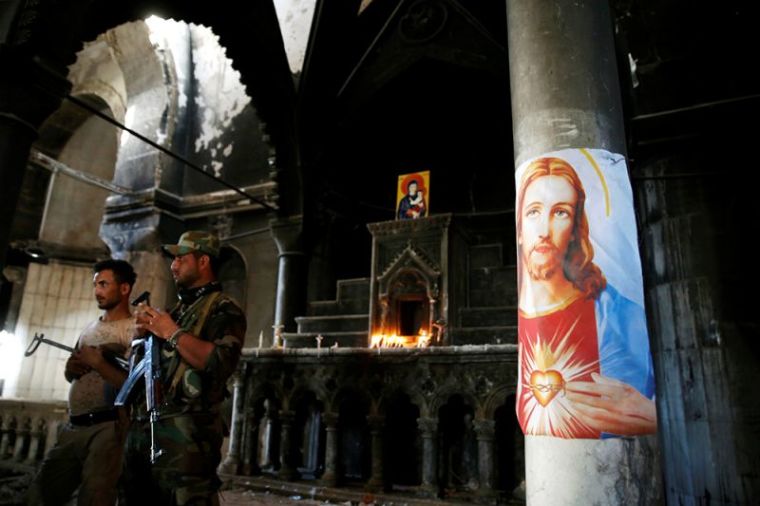 View Photos
A Christian teenager who lived two years under the torturous rule of the Islamic State terrorist organization in the group's largest Iraqi stronghold has opened up about the frightening experiences he and his mother faced at the hands of the jihadi death cult.
Ismail al-Kanon, a Chaldean Catholic teenager, was just 14-years-old when IS (also known as ISIS, ISIL or Daesh) took over large swaths of territory in the Nineveh Plains of Iraq in the summer of 2014.
Although hundreds of thousands of Christians were able to flee from their homes and find safety in the Kurdish north, Ismail and his mother, 54-year-old Jandar Nasi, were not as fortunate to escape from their hometown of Bartella before IS arrived.
"We're the only ones who stayed, everybody else left," Ismail, who is now living in Kurdistan, told PRI in a recent interview. "We had no clue what had happened."
Bartella, which was a predominantly Christian town before IS tookover, was just about emptied when the terror group started their occupation. However, Nasi was too sick to travel and Ismail chose to stay behind to take care and protect his mother.
Three days after IS swept through Bartella, Ismail and Nasi changed their minds and decided to try and flee to the autonomous Kurdistan region and live as refugees.
Although the son and mother were successful in hailing a cab once they left their home, they only made it about halfway to the Kurdish city of Erbil before they were stopped at an IS checkpoint.
Once the militants found out that Ismail and his mother were Christians, they were taken into custody and transported to IS' largest Iraqi stronghold and Iraq's second largest city, Mosul.
"I told one of them I was a Christian from Bartella. He ordered me to step out of the car and hit me on the head," Ismail said of the militant he encountered at the checkpoint in the town of Khazer. "He then tied my hands and took us to Mosul."
"That was the first time I saw ISIS," he added.
Ismail and his mother are devout Christians who lived near one of the six churches in Bartella. But when they were jailed in Mosul and an IS militant told his mother to convert or her son would be killed, they felt like they had very little choice and had to do what the militant said.
When the militant asked if they would convert to Islam, they told him they would have to think about it. The militant gave them plenty to contemplate, as he went to the next cell and killed a Shiite Muslim prisoner who refused to convert to IS' strict brand of Sunni Islam.
"They came and took us to [the man's corpse] and told us that this would be my fate if we don't convert," Ismail told PRI. "My mother then said let's do whatever they want so that they wouldn't kill me. So we told them yes, we will convert. They asked us to say the shahada [Islamic declaration of faith] and we said it."
However, neither Ismail nor his mother felt that they had actually made the conversion in their hearts. Ismail even explained that despite having recited the shahada, he still wore a cross underneath his shirt.
The mother and son were eventually released from the prison but forced into a form of house arrest in different residences in Mosul. During that time, Ismail explained that militants had devised heinous and torturous ways to coerce him and his mother to learn Islamic prayers.
"They would come and check on us every day and teach us the prayers. When we didn't learn their prayer correctly, they would beat us," Ismail explained. "My mother is epileptic. She would learn something then forget it after she had a seizure. They would teach her, then come to her the next day, they would ask her the same question but she wouldn't know the answer."
One way in which the militants tried to force Ismail's mother to learn the prayers was by injecting her with a needle until she bled out. Ismail said the militants told her mother that if she didn't learn the prayers the blood would keep pouring out.
In total, Ismail said he was arrested seven times when he was in Mosul.
"They would take me from the house and take me to a prison," he explained. "They would sometimes keep me there for three days. Every time, they would give me 25 lashes, shave my head and then release me."
Despite having been beaten and tortured by IS, Ismail stayed informed about the international efforts to defeat IS by watching the news. He was aware that the Iraqi-led coalition was planning an offensive to push IS out of Mosul last October.
Once the conflict with the coalition reached the city, the militants in charge of watching Ismail and his mother became preoccupied which gave them an opportunity to escape.
Once they escaped from the house, they squatted in an abandoned apartment near the front lines of the conflict.
However, they were eventually found in the apartment by IS fighters.
"ISIS were on the roofs of the buildings, they saw us and started shooting at us," Ismail said. "They aimed at my mother but [the bullet] went through her robe and didn't hit her. She could have died."
At that point, Ismail and his mother decided to risk their lives by running to the safety of the Iraqi troops. Once they were taken in by the Iraqi army, they knew they were liberated.
"I was in disbelief," Ismail said. "I saw the army's faces, they had no beards, their faces were clear like a shining light. I would see ISIS fighters all the time looking like monkeys, hair all over, they looked like they came from the stone ages."
After being liberated by troops in Mosul, they were sent to a displacement camp outside of the city before they were taken to Erbil, where they have found shelter in an abandoned office building.
"I'm mentally and physically tired," Ismail explained. "My feelings towards ISIS are that I want to completely erase them. But at the same time our religion doesn't promote cruelty. It says 'Whoever hits you on the cheek offer him the other also.'"
Like many other victimised Christians from the Nineveh Plains, Ismail and his mother are planning to leave Iraq for good, saying, "It is ruined."