Christian Woman Arrested for Trying to Preach About God to Chinese President Xi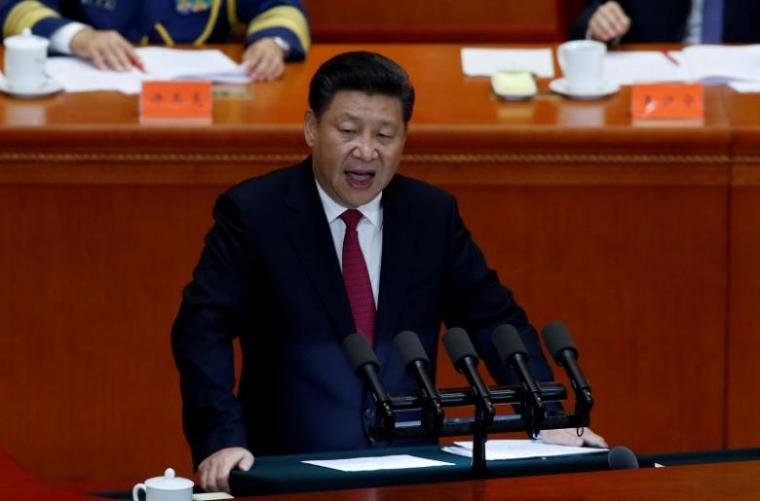 A Chinese Christian woman was reportedly arrested last week after she traveled to Beijing and attempted to preach to President Xi Jinping, holding a sign before the former imperial garden stating that God is "calling out" to Xi.
ChinaAid reported on Wednesday that Zhou Jinxia, from Liaoning province, was detained by officials after she put up a sign outside the front gate of the Zhongnanhai garden while the National People's Congress and the Chinese People's Political Consultative Conference convened.
The sign read in full: "God loves the people of the world and is calling out to Xi Jinping."
Zhou was apparently escorted back to her hometown in Dalian, but a day later was detained by local police for her actions.
An anonymous Christian source revealed that the woman has made similar attempts to preach to Xi directly on a number of occasions, and in March 2016 held out a longer sign that read: "God loves the people of the world and is calling out to Xi Jinping and [Xi's wife] Peng Liyuan. Atheism nurtures sin and brings down the people. The Kingdom of Heaven is at hand; you should repent."
Zhou's efforts back then landed her in administrative detention for 10 days, after she was charged with "disturbing social order."
The unnamed source shared fears that since the crackdown on religion has escalated in the last couple of years, with the government gaining even stricter control over faith activities, Zhou may face harsher consequences this time.
Concern for Christians in China, who have been subjected to widespread persecution and a church cross removal campaign, grew last month after the atheistic Communist Party announced that it would be removing presidential term limits.
The move allows Xi to stay in power as China's head of state indefinitely, and follows previous moves last year where his name and ideology were enshrined in the party's constitution.
International Christian Concern said at the time that "persecution is likely to continue" as Xi is now set to stay in power beyond 2022.
"Xi's first term was marked by a crackdown on religious groups with new regulations and restrictions," ICC said.
Maya Wang, a senior researcher with Human Rights Watch, also said that religious minorities have much to fear from the developments.
"The consequences for ordinary Chinese people will be bleak — we all remember how, under Mao times, strongman-rule brought unchecked powers and massive suffering for ordinary people," Wang said.
ChinaAid President Bob Fu told The Christian Post in October 2017 that Xi and the Communist Party's increasing consolidation of power means that the government will continue to seek "total control over all areas of life" of all citizens, including the minority but growing Christians.