Christians Under House Arrest in China Amid Crackdown on Churches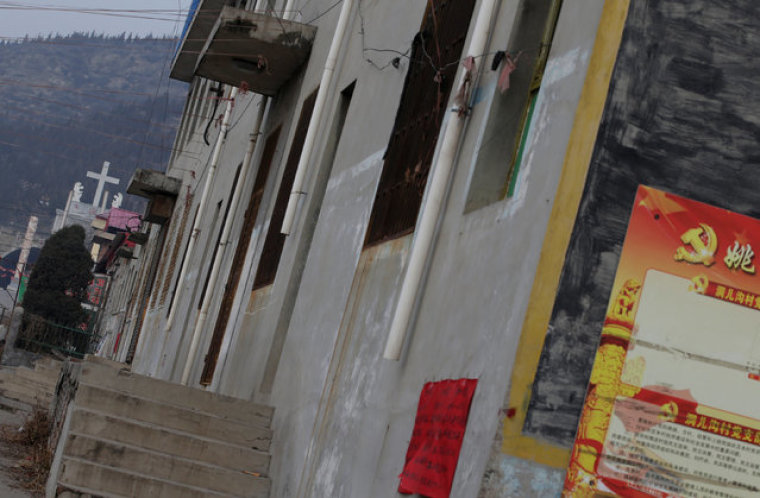 Authorities in China's central Henan Province have imposed an effective ban on Christian gatherings and placed several Christians under house arrest without charge as the Communist government continues to crack down on churches across the country, according to a report.
Police are keeping Christians in Shangqiu city under house arrest and watching their residences, requiring them to report where they are going every time they leave the house, according to the U.S.-based group ChinaAid, which reports on instances of religious persecution.
"I heard that many churches in Sheqi County also received a notice that believers cannot gather anymore," an anonymous Christian source in Nanyang, Henan, was quoted as saying. "Christians are afraid of gathering and they don't have anywhere to gather either. Times have changed. It feels like the Cultural Revolution."
During the period of Cultural Revolution between 1966 and 1976, then ruler Mao Zedong sought to eradicate all influences besides Communism and began to enforce atheism as the official religious belief of the Communist Party.
Churches in the cities of Zhumadian and Zhoukou and in Gushi County have also received a notice about the banning of religious activities in their areas until further notice.
In Tanghe County, authorities have ordered house churches to register with a government operated Three-Self Church, threatening that those who attend a house church would be fined $4,700.
Earlier this month, Father Francis Liu, a Chinese priest, shared a video showing local officials tearing down crosses from the Shangqiu Catholic Church South Cathedral during a major raid in Henan.
The cathedral, which was sanctioned by the government, was subjected to five hours of occupation, during which crosses were removed from the building.
According to the Catholic news site UCANews.com, this was the first time a Catholic church had its crosses removed in Henan.
The Chinese government routinely arrests and cracks down on local Christians.
ChinaAid President Bob Fu earlier told The Christian Post that "the top leadership is increasingly worried about the rapid growth of the Christian faith and their public presence, and their social influence. It is a political fear for the Communist Party, as the number of Christians in the country far outnumber the members of the party."
Underground churches have been raided, pastors have been arrested, rooftop crosses have been taken down, and human rights activists have been harassed and tortured under the leadership of President Xi Jinping, aimed at suppressing the rise of Christianity in the country.
Fu said the government wants to "Sinicize" religion, meaning it wants to promote and guide religion that is Chinese in orientation.