Christian Woman in Colombia Forgives Men Who Murdered Her Father, Children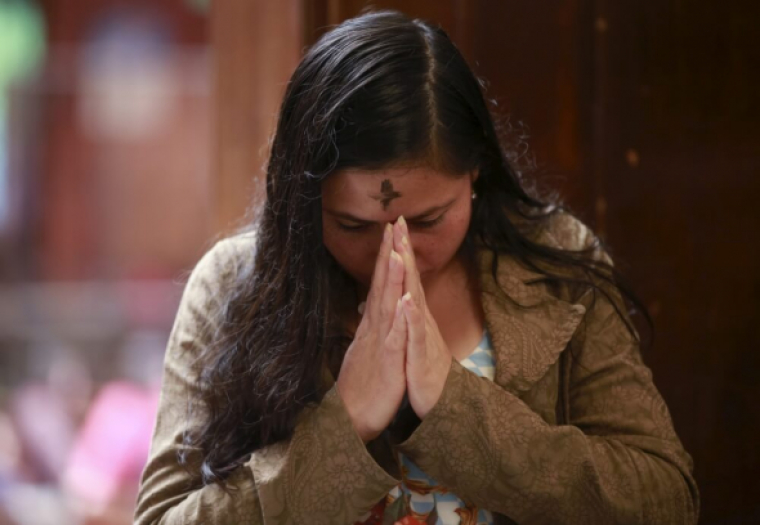 A Christian woman in Colombia has revealed how she not only forgave those who killed her loved ones, but on separate occasions sheltered them and nursed them back to health.
The woman, Pastora Mira Garcia, who in September 2017 was chosen to speak before Pope Francis during his visit to Columbia, revealed in an interview with Aid to the Church in Need last week that she has lost much of her family in the country's guerrilla war, where close to 900,000 people have died.
"On April 4, 1960, my father, Francisco Mira, was killed by political rivals. I was 4-years-old when his nine children were forced to see his murder. Pushing my mother aside, they shot him and then beheaded him in front of us," Garcia recalled.
"In 1999, my mother suffered a heart attack and died when militants of one of the country's warring factions knocked down the neighbors' front door."
Later in 2001, the Christian woman heard news that her daughter, Paola, and her 5-year-old granddaughter were kidnapped by militants. Although Garcia's granddaughter was later released, Paola was murdered. It took the family seven years of searching down fields and mountains to find her body.
Garcia's 18-year-old son was murdered in 2005 after he was held in captivity for 15 days by an illegal armed group, while her younger brother was seized in a separate incident, and has still not been returned.
Despite so much devastation and suffering in her family, Garcia has not only found it in her heart to forgive, but also to take care of the murderers when she found them on different occasions.
In one such instance, before her mother's death, she was able to find the man who murdered her father when she went to work in a village.
When she found the man in a house, she described him as a "wreck of a human being."
"It would have been very easy, given the circumstances in which he lived, to poison his food or use some other method to end his life — but fortunately I had received that message from my mother. I sat crying on the way back and made the decision to frequently visit him, along with some people who visited the sick; to help him heal, to bring him food and clothes. We did so for a long time," Garcia revealed, referring to a message in which her mother asked her to spare the man's life.
"I had learned a very important lesson; when the mother of my father's murderer asked her son one day, 'Do you know who that person is who has been taking care of you? She is one of the many orphans you have left behind. She is the daughter of Pacho Mira.' He never looked me in the eye again. I understood that guilt is worse than pain."
Then in 2005, three days after visiting her son's vault in a mausoleum, she saw a young man crying out in pain on her way home. The man turned out to be a member of one of the illegal armed groups, but she took him home, giving him food and her son's clothing.
"This young man lay down on my son's bed and, seeing his pictures on the wall, asked: 'Why are there photos of that dude we killed a few days ago?' We were all shocked, my daughters and I, and the boy started crying and talking. I begged my dear God that it not be with a mother's heart that I would be feeling, nor be listening to the boy with a mother's ears — that He help me," Garcia recalled.
"In the end, I told the young man: 'This is your bed and this is your bedroom.' The boy cried and talked — it was as if we were giving him a beating. I passed him the phone and told him: 'There is a mom worried about you somewhere, please call her.'
Garcia has since founded a center for reconciliation in Colombia, focused on promoting a pathway for healing between victims and perpetrators in the troubled country.
Persecution watchdog group Open Doors USA also recently shared a story of great forgiveness from a Christian mother, namely a woman called Naomi from Mali.
The mother offered forgiveness to the jihadists who were sent by her own Muslim family to kill her, and who murdered her husband.
"I have to show love even to the worst of my enemies. Who knows? I may draw them to Christ despite their attitude toward me. Christians are people who love their enemies — their haters — as brothers," Noami said.