700 Christian Women Condemn Donald Trump's 'Sin of Misogyny'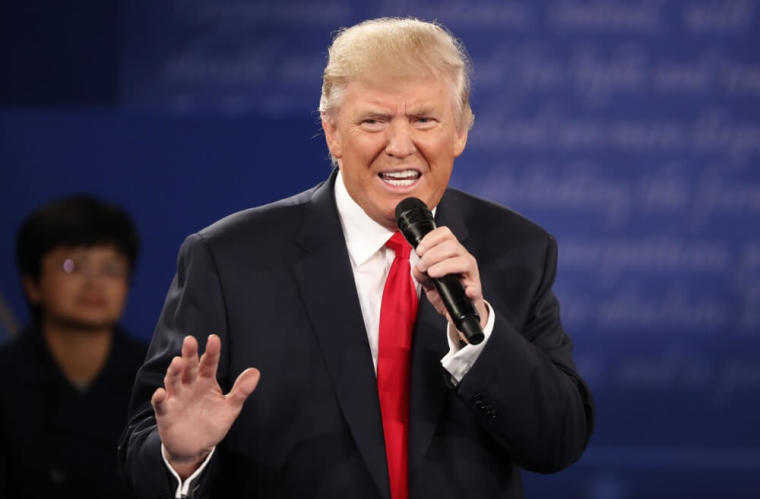 Over 700 female Christian leaders have banded together to condemn Republican presidential nominee Donald Trump's misogynistic behavior and his degrading acts toward women.
As Trump's character has come under fire in recent weeks after recordings were uncovered showing the billionaire real estate mogul making disgusting comments about how he treats women and after sexual assault allegations have been made against him, hundreds of female Christian pastors and lay leaders have signed a joint statement demanding that the Republican nominee show some remorse.
"As Christian women we are appalled by Republican presidential nominee Donald Trump's recorded remarks that disparage women and condone sexual assault," the statement, which was issued last week, states. "Such language cannot be dismissed as 'locker room talk.' Mr. Trump must offer public contrition that fully acknowledges the seriousness and depravity of his actions."
The three paragraph letter argues that "the sin of misogyny" is what has led thousands of women to be sexually assaulted and verbally abused, which the women claim threatens their dignity, safety and well-being.
Although not by name, the letter calls out Christian leaders like televangelist Pat Robertson, who support Trump and have brushed off Trump's comments as just an attempt at "trying to look like he's macho."
"Christian leaders cannot condone such violent speech about women as a minor mistake or an innocent attempt to be 'macho,'" the letter adds. "These excuses teach our young people that such language is acceptable and do further harm to those who have been abused."
The initiative for the letter was spearheaded by the organization called Faith in Public Life, a Washington, D.C.-based organization that aims to amplify the voices of faith leaders in the public square.
The letter was signed by a number of prominent women from the Christian Left, including Rev. Jennifer Butler, the CEO of Faith in Public Life and chair of President Barack Obama's Advisory Council on Faith-Based and Neighborhood Partnerships; Christian author and blogger Rachel Held Evans; Rev. Suzii Paynter, the president of the Cooperative Baptist Fellowship; and Christian author Jennifer Crumpton.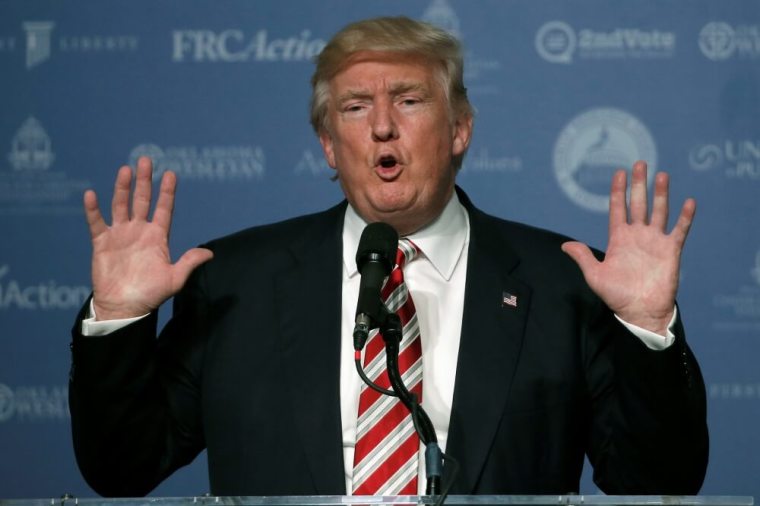 "We urge all religious leaders to preach, teach and help their communities heal from the twin sins of sexual violence and misogyny," the signatories asserted in the letter. "While we are disheartened by Mr. Trump's toxic words, we believe this moment presents an opportunity to teach our daughters and sons that they are loved, and to teach all Americans how to speak out against sexually violent language."
The Faith in Public Life-headed statement comes after a racially diverse and gender-inclusive group of 75 evangelical leaders released a powerful statement earlier this month, which condemned the "bigotry" expressed during Trump's campaign.
"Donald Trump's campaign is the most recent and extreme version of a history of racialized politics that has been pursued and about which white evangelicals, in particular, have been silent," the Change.org declaration says. "The silence in previous times has set the environment for what we now see."
"For this reason, we cannot ignore this bigotry, set it aside, just focus on other issues, or forget the things Mr. Trump has consistently said and done," the declaration continues. "No matter what other issues we also care about, we have to make it publicly clear that Mr. Trump's racial and religious bigotry and treatment of women is morally unacceptable to us as evangelical Christians, as we attempt to model Jesus' command to 'love your neighbors as yourself.'"
Among the prominant signatories of the Change.org declaration are Soujorners founder Jim Walis, Rev. Brian McLaren, Rev. Tony Campolo and Dr. Soong-Chan Rah of North Park Theological Seminary in Chicago.
Although Liberty University president Jerry Falwell Jr. has been one of Trump's most prominent evangelical supporters, over 2,500 Liberty students and graduates signed onto a statement last week denouncing Falwell's endorsement of Trump.
"A majority of Liberty students, faculty, and staff feel as we do," the statement said. "Donald Trump received a pitiful 90 votes from Liberty students in Virginia's primary election, a colossal rejection of his campaign. Nevertheless, President Falwell eagerly uses his national platform to advocate for Donald Trump. While he occasionally clarifies that supporting Trump is not the official position of Liberty University, he knows it is his title of president of the largest Christian university in the world that gives him political credentials."