Christians at the Grammys: 5 things you may have missed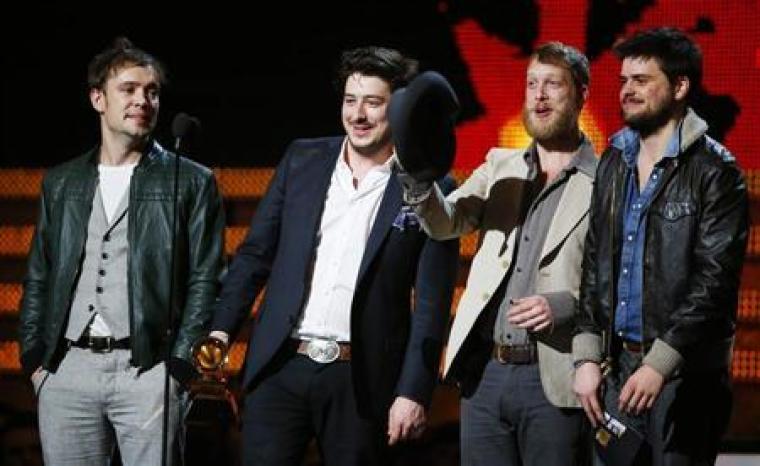 4. God 'center stage' at awards ceremony, Christians changing industry, author says
In a Sunday Fox News column, Mark Joseph, author of Rock Gets Religion: The Battle For The Soul of the Devil's Music, argued that God would be "center stage"
"In fact, a glance at this week's Billboard rock singles chart shows that around half of the artists are devout, with most being Christians of an Evangelical bent, like Mumford & Sons, Matt Maher, Needtobreathe, Shinedown, Foster The People and 21 Pilots," Joseph noted.
The devil's music is becoming a lot less devilish, he said, particularly as Christian artists leave behind "Christian" record labels.
"[E]stablished artists who had once rocked the Christian music world left those labels behind, signing instead with mainstream recording companies, such as Atlantic, Epic, Universal, and others, and reemerging as mainstream artists without changing their messages. Among this group is the band Switchfoot which currently has the #4 single in the country on the Billboard rock chart as well as the likes of the now disbanded group The Civil Wars led by Joy Williams who was a Christian pop star in a previous incarnation," he said.