Christians Can Say 'Allah' Reaffirms Malaysian Minister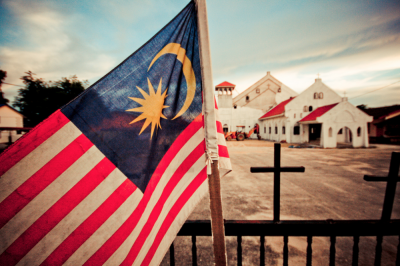 Malaysian Christians are still permitted to refer to God as "Allah" during mass and church services, reaffirmed the country's Minister of National Unity on Monday.
Tan Sri Joseph Kurup, the minister of national unity and a member of parliament representing Peninsular Malaysia reaffirmed that the outcome of a recent Court of Appeal's case which barred a Catholic publication from using "Allah" to refer to God, has no bearing on Christians' ability to use it in their church services.
"I am aware that the ruling is only applicable to the Herald case. It is specific to the Herald case. This means those who are in Sabah and Sarawak are still free to use that 'Allah' word," Kurup said in a press conference.
Kurup's comments followed remarks made the Chief Minister of Sarawak, Tan Sri Abdul Taib Mahmud, who asserted that the issues that inflamed the case were not present among the people that he represented.
"To us (people in Sarawak) there is no issue. We have lived with people of different races and different religions for many decades, even before Malaysia," said Mahmud.
"The Ibans, the Malays, the Chinese have shown their respect for other religions and cultures even before Malaysia. When we came to Malaysia, we carried this with us and it has become one of the features of Sarawak," he added.
Since the Court of Appeals ruled against the Catholic weekly publication last week, the decision's detractors have not been silent. The Malaysian Consultative Council of Buddhism, Christianity, Hinduism, Sikhism and Taoism, the country's primary coalition of non-Muslim religious groups, expressed frustration that the court had given "absolute power" to the home minister to regulate religions.
"The danger is that the home minister may regulate fundamental liberties, including the freedom of religion, on the basis that some people will be confused or it is contrary to public order and the court will sit idly by and not enquire into its legality, fairness or justice," the council's president Jagir Singh said in a statement.
Last week, on October 14, the Court of Appeals reversed a 2009 High Court decision that had previously allowed the Catholic publication to refer to its God as "Allah." In its decision, the court ruled that the term was confusing to Muslims and not necessary for Christians.
While the aftermath of the case has angered many, it has thus far not turned violent. Following the court's decision in 2009, Muslims angry at the outcome that time subsequently vandalized 10 churches and burned down a church office.