Christians From Egypt, India, and Vietnam Detail Persecution They Face (Interviews)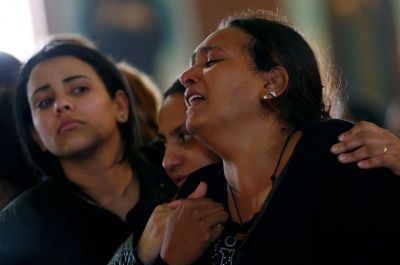 Egypt
Tabitha, a 30-year-old Coptic Christian woman from Upper Egypt, told CP that the steady persecution of Christians in Egypt, which ranks as No. 17 on the World Watch List, is not a new phenomenon and has been prevalent since St. Mark spread Christianity to Egypt in the third century.
Tabitha said that persecution in her home country has become an even bigger problem following the Egyptian Revolution of 2011 that overthrew President Hosni Mubarak and led to the rise of the Muslim Brotherhood.
"They burned their monasteries, they burned lots of churches, they have been burning since 2011," Tabitha said of the Muslim Brotherhood extremists. "They kicked out the Christians from their houses. They kidnapped Christian girls and they forced them to marry Muslim men. They abused them. Lots of crazy stuff happening to the girls."
As for Tabitha and her family, who are shop owners, they know all too well what it is like to be persecuted by a radical Muslim.
"There is a very aggressive man. He threatened me that he wants to pour chemical acid on my face," Tabitha explained. "He said he was going to kill my dad and make me and my brother orphans. He said, 'I want to kidnap you, your mom and your dad.'"
The Muslim man, Tabitha said, has been a nuisance to her family since 2014, when he began to block off the entrance to her family's shop with a table of produce.
"He attacked my father in his store, in his business. He is persecuting us as a family," Tabitha said. "He is not allowed to be in front of the shop but he put a table full of fruits and vegetables and he blocked our shop. He attacked us and insulted Christians every day and insulted dad every day."
As the saga continues, Tabitha said that on one occasion, the man cut himself and went to the local police station to file charges against her father, who Tabitha says is a godly and wise man who would never hurt anyone.
"They were standing in front of the judge. The judge [sided] with this man only because he is a Muslim," Tabitha stated. "The judge made the man innocent and sent him free. But my dad, at the end of the case, they wrote down that he should go jail for six months. He was supposed to go [to jail] at the end of the case but we pay lots of money to the lawyer to save him."
When asked why the Muslim man is targeting her family and their shop, Tabitha said that it was "only because we are Christians."
"He hates Christians," Tabitha said.