Christians from India, Nigeria and Iraq detail the persecution their communities face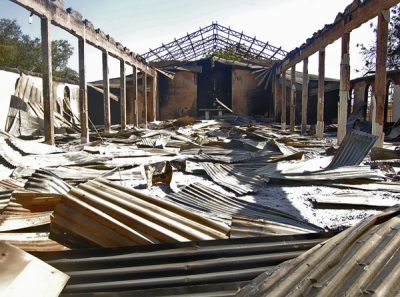 Rev. Dogo: Nigeria
Rev. Dogo is a church leader from the Yobe state of Nigeria, which is located in the northeastern part of the nation.
Dogo explained how the Islamic militant group Boko Haram has attacked communities and how his own congregation has dramatically decreased in the last eight years because of various types of violence against the Christian community.
Dogo said that the most severe persecution the Christian community in Yobe faced came during the post-election riots in 2011.
In 2011, Goodluck Jonathan — a Christian from the south — defeated Muhammadu Buhari — a Muslim from the north — in the presidential election. Hundreds were killed and thousands were displaced as a result of 2011 post-election riots.
"Goodluck Jonathan won the election and that post-election riots led to the burning of not less than 50 churches in Yobe," Dogo explained. "From there, immediately after that post-election riot, then the [persecution] of Boko Haram began in 2012 and it is a common thing that is on and on and on moving up to today."
Based in northeast Nigeria, Boko Haram is regarded as one of the world's deadliest terrorist groups and is responsible for thousands of deaths and kidnappings. In 2014, Boko Haram reportedly killed more people than the Islamic State did in Iraq or Syria.
"So what they do is attack people, kill, bomb and destroy houses or communities or businesses," Dogo said.
Since the 2011 post-election, Dogo said that the Christian community in Yobe has dropped nearly in half as many Christians have fled to other states.
"The church that I was pastoring as of then that used to have not less than 700 people is reduced to 100 or even less 100 every Sunday," Dogo said. "They just run and left the state. They fled to Plateau and some other middle part of the country."
Dogo is calling on Christians around the world to pray that the Christians will return to Yobe state.
"We depend on the prayer of fellow believers to pray to bring peace so that people will come back to their native land," he said. "In Nigeria, your citizenship stems from the place of your birth. If you leave that area, you don't have any part of Nigeria that is designated for you to call your own."
Another presidential election will take place in Nigeria in February.
"Whoever [wins], it may come with persecution after the election," Dogo stressed. "I want [the U.S.] to help in ensuring that a very good credible election is carried out."
Nigeria ranks as the 12th worst country in the world when it comes to Christian persecution, according to the World Watch List.