Christians from India, Nigeria and Iraq detail the persecution their communities face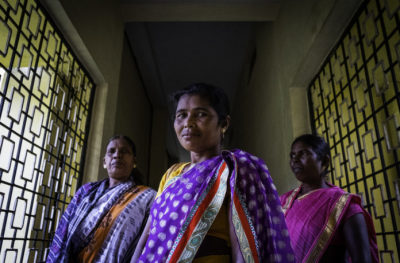 India: Samuel and Alisha
Christian ministry leaders Samuel and Alisha told CP about how the system of government has changed for the worst in the last five years due to the rise to power of the Bharatiya Janata Party.
"Because of the Hindunization and the ideology has come into the very mind of the people and the Hindus, they started thinking that the country belongs to the Hindus only," Samuel explained. "The country has not been declared as a Hindu nation but in the mindset of the people, the country has already become a Hindu nation."
Samuel said that "the poison has been spread in the minds of people."  
"That kind of mindset will not change so easily," Samuel stated.
India ranked at No. 10 on the 2019 World Watch List. Persecution against Christian communities has increased since the BJP government came to power in 2014. The rise of the BJP has led Hindu radicals to believe that they can attack Christians and their churches with "no consequences," according to Open Doors.  
Between April and May, India will hold another presidential election.
"We are praying that the government may be formed [to allow] the church to grow and flourish," Samuel said. "We hope there will be some change. There is no clear opposition to the BJP. Most of those government agencies is in their hands. It is very likely that even if they don't have the majority, they will have a good stronghold."
Despite the persecution, Alisha assured that churches are creating more awareness of the religious freedom issues they face.  
"Churches and leaders are coming up together," she said.  "It is a great thing and the revival is there in the presence of God because they are coming together. The public is understanding now what is right and what is wrong. As leaders and people come together, there may be some change at that level."
Samuel said that there is a "sense of urgency" because the "church is being attacked and isolated and cornered."
"The church is growing very fast in India," Samuel said. "The opposition, they know that. That is why they have a strategy now that they don't want the Christians to meet together because they know that if they meet, something will happen. That is why they attack the church on a Sunday morning."