Christians in India Face Fines for Worshiping Jesus After Hindu Radicals Threaten to Kill Them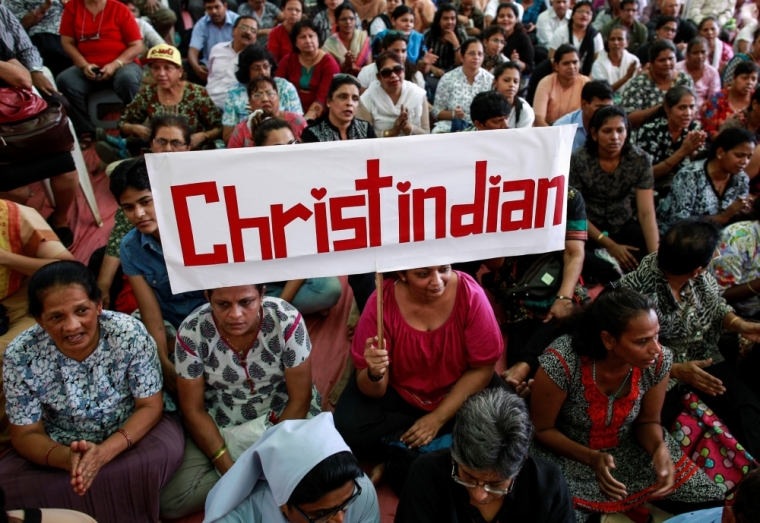 Christians living in Hunter village in the Indian state of Jharkhand are facing dual threats from police who are barring them from worshiping and Hindu radicals who are threatening to kill them.
"[Because] Christians are still worshiping Christ even after they had received severe beatings, they were now going to kill them," Pastor Sanjay Kumar Ravi told Morning Star News on Thursday.
In the news report Ravi shares the story of Gunni Bhuiya, a Christian man, who earlier in June was stopped and told by Hindu extremists that followers of Christ will be severely punished if they don't stop practicing their faith.
International Christian Concern also reports that six Christians in the village were taken hostage, tied up and beaten with sticks by radicals back in June, and were again warned to stop worshiping Christ.
"About 100 people from three neighboring villages were waiting when we reached the place and started to tell us that it is wrong for us to pray to Jesus and that we should follow Hinduism and perform puja (Hindu rituals) to the idols only," Pastor Ravi recalled.
Rev. Akash Nandi, another area Christian leader, said that despite being beaten, the Christians refused to deny their faith.
"Do whatever you like, we are not going to leave Christ at any cost," Nandi recalled the words of the Christians.
Christian leaders in the area have also complained that not only do police fail to protect them, but they have threatened to fine them for worshiping.
Following the incident in May, the beaten Christians went to Ramgarh police station to report the attack, but officers refused to register the case, and instead forced the Christians to sign a statement agreeing to only worship in their homes, or face fines of $150.
"We were forced to sign the bond, we have no other choice as we have nowhere else to stay except in the village," Ravi said.
Christians in Hunter village have also been denied rice, wheat, sugar and other important foods at subsidized rates, the Morning Star News report added.
"Our names were also cut off from the list where houses were allotted to the villagers by the state authorities," the pastor revealed.
Christians have faced heavy persecution in India in the past several years, and have suffered violent attacks by radicals on a number of occasions, especially in rural village areas. Twenty-nine followers of Christ were beaten and tortured in the village of Katholi earlier this month, an attack which also destroyed several Christian homes.
"The villagers accused them saying — because of you our god and goddess are fleeing from our village. When they refused to forsake Christ they began to beat them," persecution watchdog group Open Doors explained.
"Beating them they drove them towards their houses and threw out their belonging."