29 Christians Tortured by Hindu Extremists for Refusing to Forsake Christ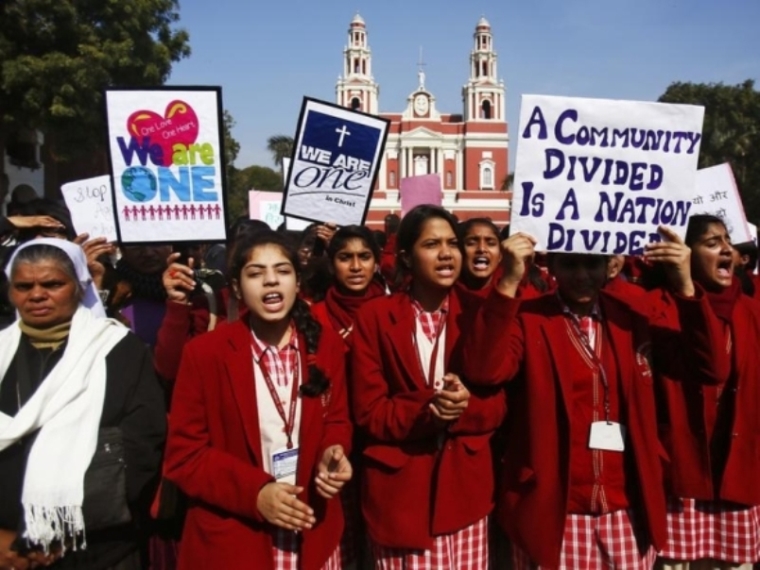 Hindu extremists have beaten and tortured 29 Christians who refused to deny their faith in Christ in the village of Katholi in India, reports say.
The Express reported on Tuesday that the radicals also destroyed several Christian homes, and forced dozens of believers to flee the village.
The Hindu extremists apparently set up rituals aimed at converting the Christians into Hindus, and held a public meeting where they gathered believers. After the Christians, which included men, women, and children, refused to convert, however, they were beaten and tortured.
Persecution watchdog group Open Doors said:
"The villagers accused them saying – because of you our god and goddess are fleeing from our village. When they refused to forsake Christ they began to beat them."
The group added: "Beating them they drove them towards their houses and threw out their belonging."
Christians have been growing in terms of numbers in India, which has prompted numerous attacks by concerned Hindu radicals in various towns and villages across the country.
In May, a mob of nearly 500 extremists attacked a Protestant church in Jabat, in Madhya Pradesh, with radicals throwing stones at Christians for allegedly damaging a nationalist flag outside the church.
"RSS activists [Rashtriya Swayamsevak Sangh, the Hindu ultra-nationalist paramilitary group ed], the BJP and Bajrang Dal [youth wing of the Vishwa Hindu Parishad, VHP] led by former district chief, threw stones at members of the community, attacked our women and broke the church lamps," pastor Emmanuel Ariel said.
He added that "all this happened before the eyes of the police officers, who stood by as silent spectators."
Human rights groups have called on the government to step up its protection of Christians and other religious minorities, though police have often been accused of not doing enough to help the victims and refusing to punish the guilty parties.
Katholi police reportedly ordered the Hindu radicals to stop the most recent attack, but Christians in the village continued to be threatened even after the torture incident. Families that returned four days later to check up on their destroyed homes were again driven off by hostile villagers who made death threats.
"The authorities asked them to return and said they would sort it out but they went back and were surrounded. The villagers were making death threats so they were forced to leave again," Open Doors added.
"Sadly persecution of Christians in India is rising. Hindu extremists have been attacking Christians more frequently and more violently. This is happening across India and has increased by 34 percent since 2013. Christians are also finding they are prevented from getting certain jobs, buying land or developing land in certain areas and even distributing Christian literature has led to arrests in cities like Delhi," the group noted.