Christians Join Other Indian Religious Leaders to Clarify Misunderstandings About Their Faith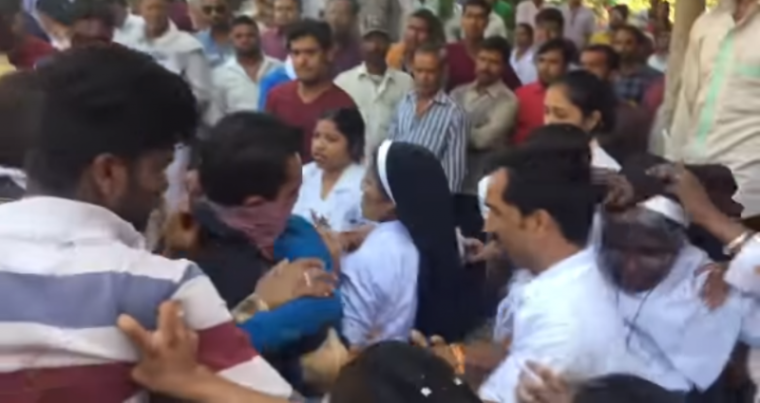 As religious minorities in India, including Christians, are increasingly being targeted with violent crimes, more than 1,500 leaders from different faiths got together and resolved to promote the correct understanding of their respective religions to deal with an atmosphere of hate.
The resolve was made at an interfaith conclave held in the central India city of Indore last week, months after an independent report described the year 2017 as "one of the most traumatic for the Christian community" in 10 years.
The wave of attacks on the minority carries on under the administration of a governing coalition led by the Hindu nationalist Bharatiya Janata Party, whose supporters often seek to justify violence with the claim that Christians seek to convert Hindus by offering them monetary incentives or using fraudulent means.
However, the Rev. Jacob Corepiscopa, a priest from south India-based Jacobite Syrian Orthodox Church and who was part of the conclave, explained to the gathering that true Christians do not "force anyone to become Christian."
"Our charitable works are also not for religious conversion. This is the way we share our Christian love with others. Such things are misrepresented as efforts to [seek] religious conversion," UCANews quoted him as saying.
Not just Christians, the Muslim minority is also under attack in India. Dozens of Muslims have been lynched by Hindu nationalist mobs over suspicions of cow slaughter or possession and consumption of beef over the last four years. (Hindus regard cows as sacred.)
"We see a rise in sectarian violence in the country and have yet to find a solution. Those spreading violence are not religious people. They do not understand the tenets of their religion," a Muslim representative and one of the organizers, Adil Sayeed, was quoted as saying at the conclave.
Christian persecution, which includes violent attacks, destruction of Christian property and false accusations, has risen since the BJP won the general election in 2014.
The governing party is connected with a Hindu nationalist organization, Rashtriya Swayamsevak Sangh.
RSS founder M.S. Golwalkar once said: "The non-Hindu people in Hindustan (referring to India) must either adopt the Hindu culture and language, must learn to respect and revere Hindu religion, must entertain no idea but the glorification of the Hindu religion, that is they must not only give up their attitude of intolerance and ingratitude toward this land and its age-long tradition but must also cultivate the positive attitude of love and devotion instead; in one word they must cease to be foreigners or may stay in the country wholly subordinated to the Hindu nation claiming nothing, deserving no privileges, far less any preferential treatment not even citizen's rights."
In 2007 and 2008, about 100 Christians were killed and thousands of homes of Christians were burned down or destroyed in eastern Orissa state's Kandhamal district.
India is ranked as the 11th worst persecutor of Christians in Open Doors' 2018 World Watch List.