Christians Among Most Persecuted People in the World, Watchdog Groups Warn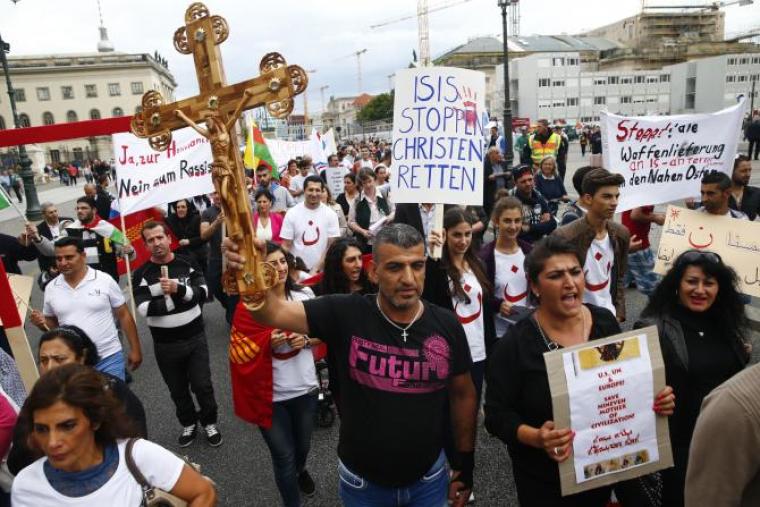 As the world marks the U.N.'s International Day of Commemoration and Dignity of the Victims of Genocide, persecution watchdog groups are warning that Christians continue to be some of the most widely targeted people.
"Ahead of Genocide Prevention Day on Dec. 9, Christian Solidarity Worldwide is calling for the perpetrators of crimes against humanity in North Korea and Eritrea to be held to account," CSW said in a short statement. Last year, the day was officially designated to raise awareness for the 1948 Genocide Convention, which seeks to prevent and punish genocide.
U.N. Secretary-General Ban Ki-moon has said that "Member states and the international community must honour the suffering of the victims of genocide, and of their families, by working even harder against expressions of hatred, intolerance, racism and xenophobia."
As CSW notes, North Korea has been one of the worst and one of the most secretive persecutors of Christians and other people, with prison camps across the country holding thousands of political prisoners.
Open Doors USA is another watchdog group that has reported on the murder, torture, rape, and other atrocities that everyone deemed a threat to Kim Jong Un's regime faces, with untold numbers of Christians being punished for things like reading or possessing a Bible.
"There were over 70,000 Christians that were imprisoned for their faith this year. You have executions — we don't know how many, but we know of enough. There has been no let up in persecution in North Korea," Open Doors CEO David Curry told The Christian Post back in January.
Christians in the Middle East, especially those in Iraq and Syria, have been facing genocide at the hands of the Islamic State and other terror groups, suffering beheadings, enslavement, forced conversions into Islam, and being driven out of their ancestral communities.
Ronald S. Lauder, president of the World Jewish Congress, warned at an interfaith panel in New York last week that this massacre, along with people's indifference toward it, is reminiscent of other major genocides in the past that still haunt the world today.
"Today we are witnessing the world's indifference to the slaughter of Christians in the Middle East and Africa," Lauder said at the panel, according to Catholic News Service.
"Since 1945, genocide has occurred again and again. 'Never Again!' has become hollow. You can't just declare genocide and say the job is done. You have to back it up with action.
"Jews know what happens when the world is silent to mass slaughter. We learned it the hard way," he added, referring to the genocide of Jews and other minorities during World War II.
The conflict in South Sudan is another ongoing crisis affecting many Christians, Vox noted.
When the country achieved independence from the Muslim-majority Republic of the Sudan,  it was hailed as a victory by a number of Christian groups in the United States, but ethnic divisions have since been ripping the new country apart.
"There is already a steady process of ethnic cleansing underway in several areas of South Sudan using starvation, gang rape and the burning of villages; everywhere we went across this country we heard villagers saying they are ready to shed blood to get their land back," said Yasmin Sooka, chairperson of the U.N. Commission on Human Rights in South Sudan, after a 10-day visit this year.
"Many told us it's already reached a point of no return," she added.