Christian Churches Unite Against Boko Haram as Terror Group Kills Over 4,000 in Nigeria
Christian Churches Unite Against Boko Haram as Terror Group Kills Over 4,000 in Nigeria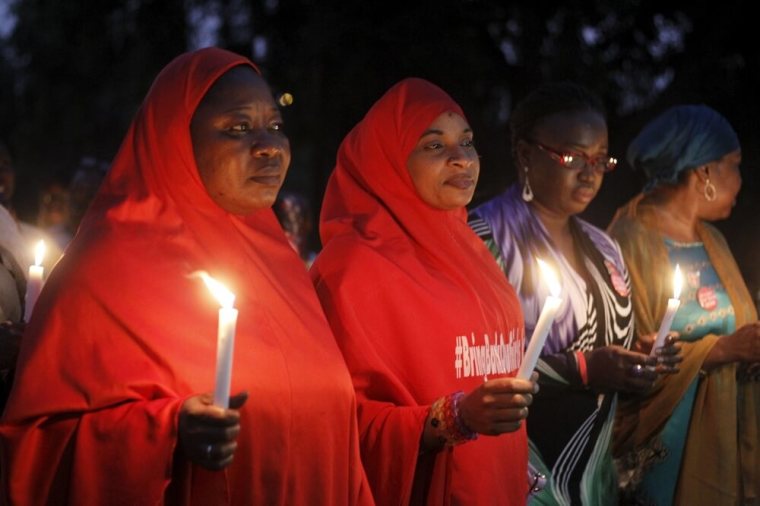 All major Christian groups in Nigeria, including Roman Catholics, Protestants, and Pentecostals are coming together as part of a campaign recognizing that divisions among them will only help spread Islamic terror group Boko Haram's attacks further throughout the country.
Gospel Herald reported that much of the violence against Christians and citizens in general in Nigeria has occurred in the north of the country, but some church voices, including Samuel Dali, the president of the Church of the Brethren, believe that Boko Haram will attack the south as well if it sees divided Christians.
"Most of the time, our brethren from southern Nigeria are ignorant of what is happening in northern Nigeria," Dali said.
"We want the churches in the south and other parts of Nigeria to see this terrorism as not only for the churches in the north but for the whole country, because whatever affects Christians in northern Nigeria, eventually it will affect the rest of the world."
Boko Haram killed at least 4,000 Christians in various shootings, bombings, and village raids last year, and it has been carrying out terror attacks since 2009. The Islamic radicals have specifically stated that they want to drive all Christians out of the country, and have aligned themselves with the Islamic State, the terror group in Iraq and Syria.
The various atrocities, including mass kidnappings of women and children, have been well documented by human rights groups, while reports have said the widespread terror is also forcing some children to consider suicide.
"I witnessed people's shock and disbelief at the devastation suffered by their communities. I saw trauma in children's eyes. The scale of the suffering is way beyond what I anticipated to find. The people I met demand and deserve urgent protection," added Leila Zerrougui, the United Nations' Special Envoy to Nigeria.
The unified Christian campaign in Nigeria is said to be seeking to raise awareness about the attacks of Boko Haram, hoping that the rest of the world will start paying attention to one of the most violent conflicts in the past several years.
Christians are facing Islamic terror threats not only from Boko Haram, but also from Fulani herdsmen, who've killed hundreds of Christian farmers in disputes that have prompted an investigation by President Muhammadu Buhari.
Tribal chases in the central Benue state reportedly also forced 7,000 villagers to flee their homes, with watchdog groups such as International Christian Concern pointing out that much of the violence is aimed at Christians.
"ICC condemns this systematic, ongoing depopulation of the region within the highest order of human tragedy and atrocity. Fearing Christians face constant threat of fire, machete, and gunshots as each of these attacks tells the same tragic story," ICC's Regional Manager for Africa, Troy Augustine, said in a statement.
"We must not allow the frequency and heightened brutality Christians continue to endure in this region to desensitize us to the real human loss and suffering they experience," he added.