Should America Declare War on ISIS? Ben Carson Says 'Yes,' Hillary Clinton 'No'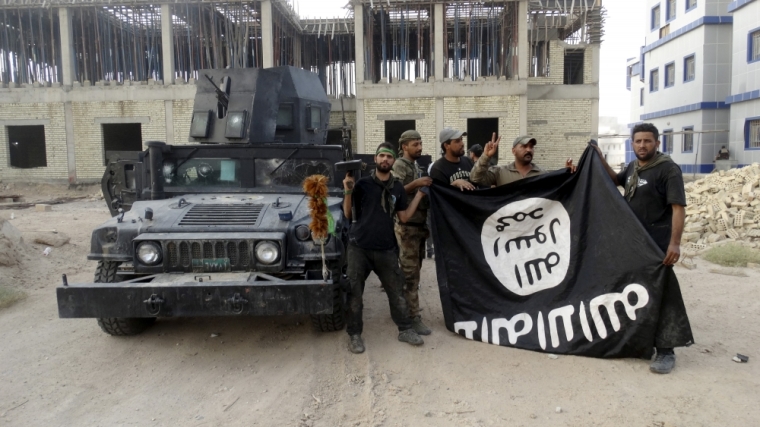 Republican presidential candidate Ben Carson argued that the United States should officially declare war on the Islamic State terror group, something which Democratic presidential rival Hillary Clinton has firmly opposed.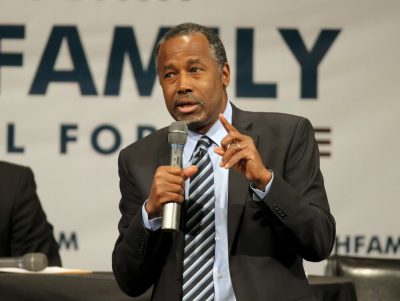 "As President I will declare war on the Islamic State, taking back the territory through which it claims legitimacy. I will destroy the means by which it gains revenue and cut off the supply routes on which it relies, and I will work with regional partners and local forces — including displaced Syrian men — to take back that country from the jihadists," Carson wrote in an Op-ed for Fox News published on Monday.
"At the same time I will work with allies and partners in Europe and Northern Africa to halt the advance of the Islamic State in the Maghreb and turn back the growing tide of radical Islam across the continent. This movement is global, and our efforts must match it in scale and intensity," the retired neurosurgeon wrote.
According to the U.S. Constitution, only Congress has the power to declare war.
Although American air forces have been hitting terror targets in Syria, alongside a broad team of international allies, no official declaration of war has yet been signed, and no ground troops have been sent into the region for direct combat.
Clinton has in the past explained that declaring war would be too much of a strain on the U.S. budget.
"If you have a declaration of war, you'd better have a budget that backs it up," Clinton said during a campaign stop in New Hampshire back in November 2015.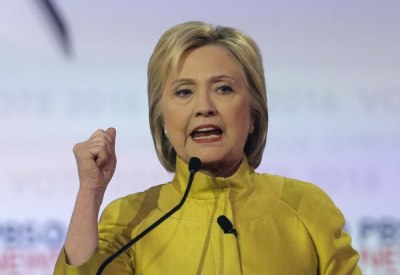 "I do think that we have to do a better job of understanding the threat that is posed by radical Islamic jihadist groups," she added.
Clinton has also called IS "the first Internet terrorist network," referring to the Islamic militants' heavy social media presence, where they often post beheading videos and propaganda material.
The former secretary of State pointed out that an official war would be costly also because of IS' spread throughout several regions in the Middle East and Africa, including affiliated groups like Boko Haram in Nigeria.
Carson, who has outlined his plan for protecting American national security on a number of occasions, said in the op-ed, however, that it is time for America's leaders to "wake up to the true nature of radical Islamic terrorism."
"We have an ineffectual strategy without direction and without dedication. While bombs fall around Raqqa, Syria, enclaves of the would-be Islamic State caliphate have sprung up in Libya and other North African nations, as well as the Gaza strip and even Pakistan. Unless we act now, these ISIS loyalists will only entrench their positions as they work to meet each other in the middle," he wrote.
The GOP candidate further said that he would not allow "a stream of poorly vetted people from Syria to come to the U.S.," referring to the refugees, and said that instead he will work to establish "refugee safe zones" in Syria and other neighboring countries.
"A president's most solemn vow is to protect the people, whose country they have entrusted to him. This plan is my promise to uphold America's security to my utmost, confronting our worst threats head on," Carson added.