'Deep Shock' in Nigeria Over Brutal Violence Against Christians; Hundreds Killed in Clashes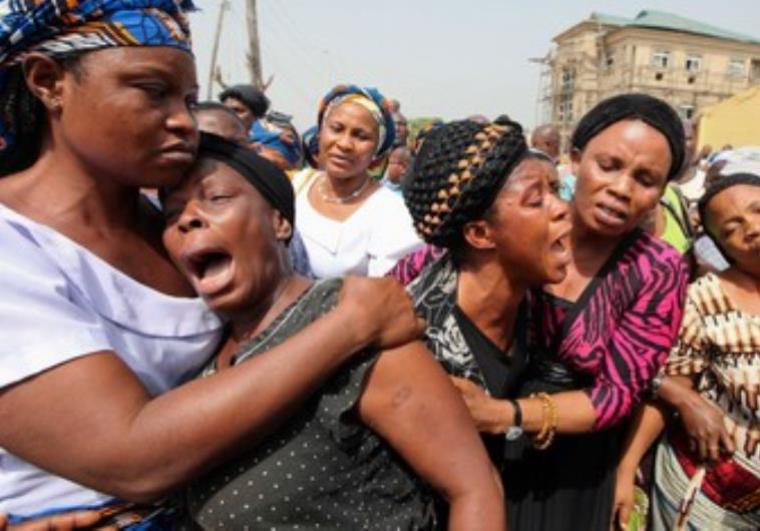 As Nigeria continues battling well-known terror groups like Boko Haram, reports have stated that hundreds of people have been killed and Christians have been heavily targeted in brutal Islamist Fulani raids across the country's "Middle-Best."
Nigerian President Muhammadu Buhari has ordered an investigation into the tribal clashes between Fulani ethnic herdsmen and local farmers in central Benue state, BBC News reported, expressing "deep shock" at the level of violence that has left hundreds of people dead across several villages.
"We will conduct an investigation to know exactly what happened; the only way to bring an end to the violence once and for all is to look beyond one incident and ascertain exactly what factors are behind the conflicts," Buhari said.
He added: "We are all one nation and one people. There should not be any reason why Nigerians of any group or tongue cannot now reside with one another wherever they find themselves after decades of living together."
The attacks also reportedly displaced close to 7,000 villagers.
Persecution watchdog groups, such as International Christian Concern, have pointed out that much of the violence is aimed at Christians, who make up close to half the nation's population.
"The level of brutality that Fulani herders continue to barbarously wage toward Nigerian Middle-Belt Christian communities cannot be understated. ICC condemns this systematic, ongoing depopulation of the region within the highest order of human tragedy and atrocity. Fearing Christians face constant threat of fire, machete, and gunshots as each of these attacks tells the same tragic story," ICC's Regional Manager for Africa, Troy Augustine, said in a statement.
"We must not allow the frequency and heightened brutality Christians continue to endure in this region to desensitize us to the real human loss and suffering they experience," he continued.
"Nigerian officials should follow their first mandate in protecting all Nigerians against violent threats to life and property, whatever the source, instead of allowing these crimes to continue unpunished and conveniently explained away through the lens of resource wars and historical tribal tensions."
ICC noted that Nigerian officials are failing to convey this targeting of Christians, evaluating the ongoing attacks more as historical tensions over land rights for cattle grazing versus farming.
There were several reports of massacres committed by Fulani herdsmen in 2015, however, including attacks in May where over 70 Christians were killed, while church buildings and houses were burned down in the central Plateau State.
One senior journalist, Emeka Izeze, managing director of Guardian Newspapers of Nigeria, told The Christian Post back then that the killings are not getting enough coverage either at home or abroad, and suggested the government is failing to address the problem.
"The government is not doing enough," Izeze told CP. "It is either in denial or treating the deteriorating security situation with kid's gloves."
There have also been some connections between Boko Haram and Fulani herdsmen reported, Izeze noted, as although Boko Haram militants are largely from the Kanuri ethno-cultural group, they have carried out several attacks on villages while disguising themselves as herdsmen.
What is more, some Fulani have admitted during interrogations by police that they are Boko Haram members.
"So far, no one has been able to draw a link between the two," Izeze said at the time. "Yet their activities remain similar in causing maximum mayhem especially with attacks against Christians and churches."
In its report, ICC called on the Nigerian government to stop putting part of the blame for the clashes on the Christian farmers, even if it is proven that some have stolen cattle.
"Even if unconfirmed reports of cattle theft were proven true as catalysts for vengeance, the scope and scale of human suffering the Fulani have waged across Nigeria's Middle-Belt represents such a vastly disproportional response. Therefore, the explanation lacks reasonable credibility," the group said.