Christians Praise UK Move Forcing Porn Sites to Deny Access to Minors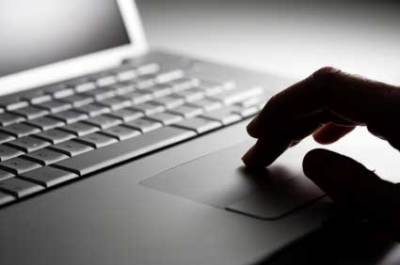 A Christian charity is praising the U.K. government for requiring porn websites to deny access to those under 18.
As BBC News reported on Monday, websites will be legally required to install age verification controls by April 2018, in a move that is aimed at making the internet safer for children in the U.K.
Christian charity CARE's chief executive, Nola Leach, told Premier that she welcomes the decision, stating that children "deserve the strongest possible protections online and the robust age-verification checks on pornographic websites, brought in through The Digital Economy Act, are a vital milestone in the fight to stop children being exposed to harmful content online."
Leach warned that the "offline and online world becomes less apparent almost daily in our fast-paced digital age."
"In the offline world children are shielded from harm through age rating mechanisms for films and magazines and a host of other tools — age-verification for access to pornographic content is a very welcome step towards bringing protection of children online into step with the offline world," she added.
Leach pointed out, however, that there is work to be done to make sure that all explicit and graphic material is placed behind age-verification checks.
"A new Bill introduced in the House of Lords by Baroness Howe of Idlicote aims to tie up some of the loose ends in the Digital Economy Act by addressing some of the definitions of the type of content which should only be accessible behind age-verification," she said.
"This Bill strengthens the Digital Economy Act and should be welcomed by the Government and anyone who wishes to protect children from accessing harmful inappropriate content online."
Privacy and free speech campaigners have spoken out against the new rules under the Digital Economy Act, however, as The Guardian reported on Monday, and warned that it could lead to websites asking for credit card information.
Jim Killock, the executive director of campaign body Open Rights Group, said, "Age verification could lead to porn companies building databases of the U.K.'s porn habits, which could be vulnerable to Ashley Madison-style hacks."
"The government has repeatedly refused to ensure that there is a legal duty for age verification providers to protect the privacy of web users. There is also nothing to ensure a free and fair market for age verification."
Jerry Barnett, author of the book Porn Panic! and a free speech campaigner, also suggested that age verification is unlikely to fix what he called a "social problem technology."
"Although this appears to be just about protecting children from porn, it isn't. It will block any site that doesn't comply with strict U.K. content rules. Any nude image at all risks being categorized as porn, and the entire site being blocked," Barnett argued.
"Current filtering systems class up to 4m websites as sexual. It's likely this regime will block the vast majority of these. And doubtless, the censorship regime will then be extended to other crimes against decency."