Christians to Blame for 'Virtually All of Our Cultural Problems,' The Blaze's Matt Walsh Says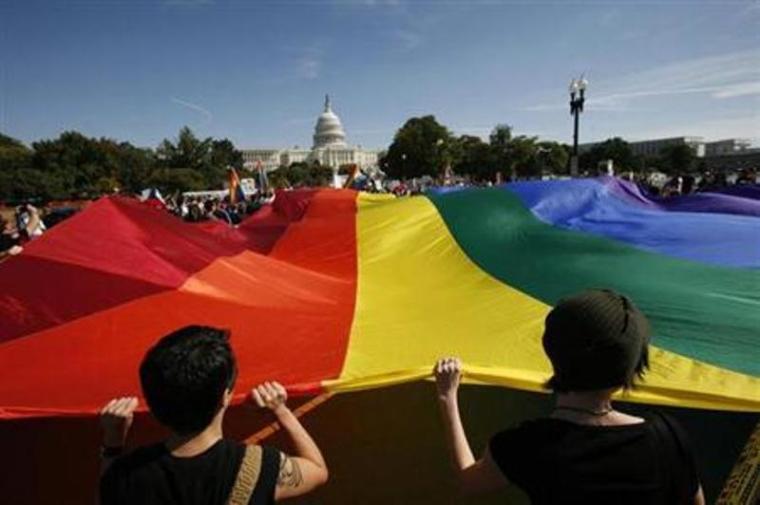 Popular conservative Christian columnist Matt Walsh, best known for his work published on Glenn Beck's The Blaze, says Christians are to blame for the rise of the sexual revolution and warns that the LGBT agenda won't stop until tolerance for concepts like "transspecies" and "transabled" are legally mandated.
In his new book, The Unholy Trinity: Blocking the Left's Assault on Life, Marriage, and Gender, Walsh argues that even though liberals and Democrats have directly ushered in the legalization of same-sex marriage, it was the "lack of resistance from conservatives and Christians" that "may have been most immediately responsible for our current situation as it pertains to marriage."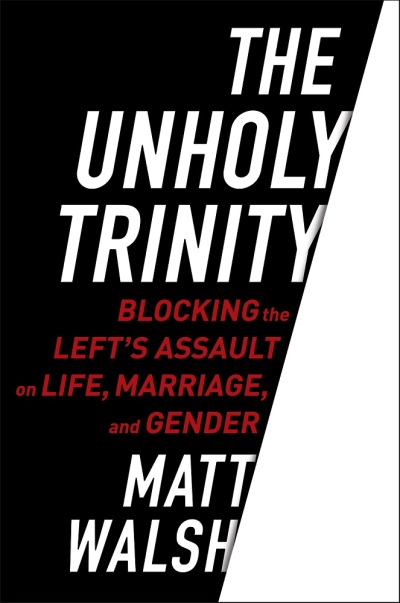 "That lack of resistance, the eagerness with which many Christians ceded marriage to the homosexual lobby, has its roots in many deadly trends that infiltrated the Church in the West long ago," Walsh wrote, adding that the rise of divorce has caused churches to give up on the sacrament of marriage by allowing their members to divorce and remarry and the impact that caused on children growing up without fathers in their homes.
"Rampant divorce and remarriage eroded the institution decades before Obergefell," he wrote, referencing the 2015 Supreme Court case that legalized same-sex marriage nationwide. "
Walsh told The Christian Post that "Christians are to blame for virtually all of our cultural problems."
"We are to blame because we have been given the unique responsibility to defend and spread the truth. In our culture, we have not only failed to spread it, but we've failed to defend the ground that had already been won," Walsh told CP. "The fact is this: if even a half or a quarter of the Christians in this nation were truly on fire with their faith, truly willing and prepared to fight the spiritual battle we are called to fight, we would not be living in a society governed by hedonism, humanism, and relativism. This is our failure, absolutely."
Even though many conservative Christians spoke out, and continued to speak out, in opposition to efforts to legalize same-sex marriage, Walsh believes that Christians who spoke out against same-sex marriage was the "exception" not the norm.
"Therein lies the problem. The Christians speaking out in favor of so-called 'traditional' marriage should not have been the exception but the rule," Walsh said. "As for what we could have done to prevent the ruling, I think the best thing we could have done, aside from merely arguing in favor of true marriage (even if most of us weren't willing to do even that much), was to demonstrate, through our own lives and our own marriages, what 'sanctity' looks like. But, unfortunately, many Christians had forfeited the notion of marriage as a permanent union, or even a procreative union, long before the gay activists showed up on the scene."
Now that same-sex marriage is legalized, there have been efforts (as seen in the Obama administration and many state and local governments) to pass non-discrimination protections on the basis of not only sexual orientation but gender identity and attempts to interpret Title IX protections so that they apply on the grounds of gender identity.
As the political battle has shifted to gender identity issues, the left is now fighting to allow biological males and females into bathrooms, locker rooms and showers consistent with their perceived gender, attempting to force doctors and hospitals to perform reassignment surgeries and trying to require businesses to use pronouns and names based on their percieved gender identity on any given day instead of their birth sex.
However, Walsh argues that transgender rights is not the finish line for the Left's progressive revolution.
"I see no indication that the march of relativism will stop or slow down. In fact, I'm quite sure it won't," Walsh said. "It can't, really. If gender is relative to our desires and appetites, then it must follow that race is the same, as well as species, etc. I would expect to see all of those and more normalized before long."
In his book, Walsh wrote that one day the concepts of "transrace," "transspecies" and "transabled" will all be embraced by the Left.
"The LGBT cabal has so far rejected transabled minorities — no doubt realizing that a guy who wants his arm cut off is little too uncomfortably similar to a guy who wants his penis cut off — but soon they too will be welcomed. The transabled are the closest cousins — practically siblings — of transgenders," Walsh wrote in the book.
"If a gender-confused woman should lop off her healthy breasts as a form of 'treatment,' why shouldn't a psychologist prescribe drain-cleaner eye droplets to a woman who fetishizes blindness? These situations are exactly analogous. The difference between them are merely cosmetic."
"There is no stopping the trans-train at this point. All aboard!" Walsh continued. "Soon a man will say he identifies as a legless female Siberian moose with dwarfism and we will be expected to applaud him and promptly provide public accommodations befitting a disabled moose. Soon we will all melt together into an amorphous muddle of ever-changing identity expressions. We will be like mounds of clay. Shape-shifters. Blobs of nondescript androgyny."
Walsh told CP that he doesn't think the "transgender" issue has been "won by the Left just yet."
However, he believes America will witness the "continued normalization of all manner of perversion and deviancy."
"[W]e are guerrilla warriors fighting in occupied territory. Our kids will grow up in a country utterly hostile to their values and belief system. In that sense, the Left has accomplished its goal and then some," Walsh said. "I will never say it's too late to win it back, however. Who knows what God has in store? Certainly, we do know that truth and justice will win in the end, when all is said and done. But we don't know exactly what will happen in the meantime, and cannot know. We know our job is to continue fighting regardless. Whether we will see the fruits of our labor in this life, I can't say."