Christians should 'reveal character of Christ' in workplace despite societal hostility, author says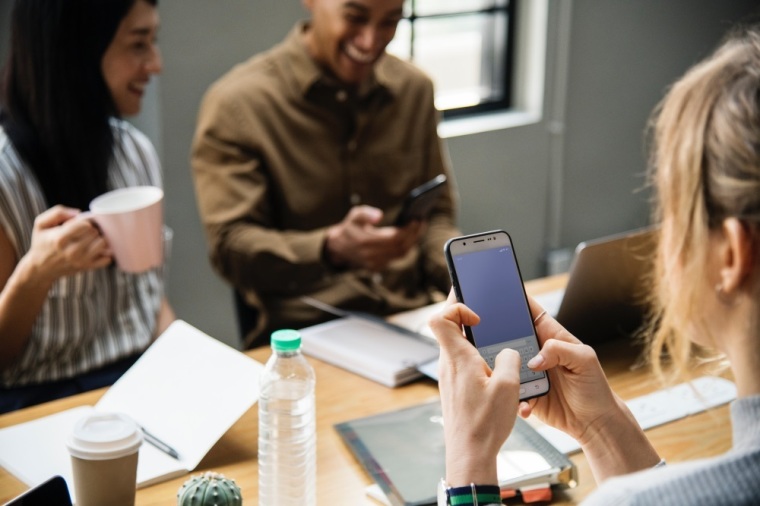 Although there is more opposition to Christian beliefs in today's mainstream society, one author argues that Christians can still be witnesses for Christ in the workplace and be assets to their companies.
Os Hillman, the author of the recently released 31 Decrees of Blessing for Your Work Life and founder of the Marketplace Leaders ministry, discussed how Christians can live out their faith at work and support others who seek to do the same in an interview with The Christian Post.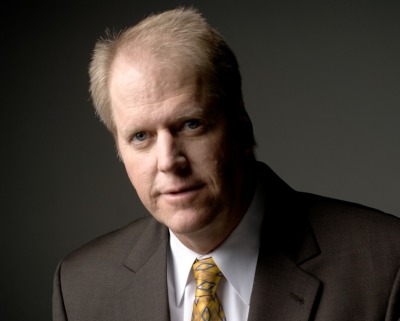 An author and founder of a ministry advising people on how to live out their faith at work, Hillman stresses the importance of Christians serving as both "witnesses" and "problem solvers" in their workplaces. 
Considering many Christians hold secular jobs outside of ministry, Hillman believes how Christ's followers conduct themselves in the workplace will "reveal the character of Christ" since most people spend the majority of their waking hours at work. 
In his new book, Hillman encourages believers to "bring the power of God" to their workplace.
Hillman frequently referenced "cancel culture" throughout the interview, referring to the phenomenon in which influential voices in American culture seek to silence or punish those with unfashionable views, including Christians.
Hillman offered some advice on how Christians can live out their faith at work while ensuring that they "don't become victims to this whole cultural attack on believers."
"The first thing we need to understand is that you as a follower of Christ are the witness, whether you say anything or not, it's ... how you conduct yourself in your workplace that's going to reveal the character of Christ," Hillman said. "The second thing is that we need to be praying for our co-workers and those above us so that God can work through ... you in their lives."
Hillman urged believers to not only be problem solvers but to be "a valuable employee to your company."
"That's what Jesus did. He was a problem solver," the author stated. "Every time he met somebody, he solved a problem first. And when we solve problems, we have influence."
He said Christians should "stand firm" and use the "legal rights" to ensure that they are "free to be able to exercise" their voice.
"[D]on't use company time to discuss faith issues," he advised. "[Use] your coffee breaks or [free time] before or after work so that you're not accused of stealing time from your employer. And you ... want to honor the company that you work for."
Hillman told CP that he began Marketplace Leaders in the mid-1990s. At the time, he began to see that "many Christians had a difficult time understanding how to integrate their faith life in their work life."
"So I realized that there wasn't a lot of training for that, and I began sharing through ... a devotional called TGIF — Today God is First — that helps people understand how to integrate their faith life into their work life. And it caught along," he said. 
"Certainly, in the last 15 years, we've had much more awareness among believers to understand the value of ... bringing Christ to our work [and] life call."
Hillman believes that many Christians remain unaware of their rights to share their faith with colleagues. 
"We're entering a time of great persecution for those in the faith. We need to stand and understand our Second ... Amendment Rights and we also need to understand our religious liberties," he added. "We are protected by that free speech. But many believers are ignorant about what their protections are. And so we try to help them understand that as well."
Should Christians find themselves in a hostile work environment where they frequently face pushback for trying to live out their faith on the job, Hillman advises they stand their ground "as much as possible."
"[B]ut if the situation becomes untenable to where you are unable to function or to do your job and you're constantly being derided by people for ... your values and your belief system, you could be forced into ... making a stand legally for that," he argued. "Or if you're not a person willing to do that, then you're forced to leave."
"Sometimes, I'll have people say to me, 'you just don't know what kind of boss I have.' And I say, 'Well, I can't imagine that your boss is more difficult than Joseph's boss or Daniel's boss or Nehemiah's boss,'" he added. "I mean, they lived ... under some very difficult circumstances where they were persecuted for their faith and persecuted for what they believed in ... at the cost of the potential loss of life had God not intervened and done a miracle in those cases."
When asked how Christians can support faith-based and Christian-owned businesses that frequently become the target of criticism in "cancel culture," Hillman maintained that the Body of Christ "must rally around those who are taking a stand." 
He specifically cited Christians flocking to the fast-food chain Chick-fil-A as an example. He recalled the time LGBT advocates were pushing a boycott against Chick-fil-A over their objection to CEO Dan Cathy's biblical beliefs on sexuality. 
"But instead, the Christian community came out and supported them in incredible ways, and it was one of the largest sales ... days they've ever had in the history of their company," he stated.
Hillman also praised Hobby Lobby for taking a stand against an Obamacare Health and Human Services mandate requiring businesses to provide employee healthcare plans that cover abortion-inducing drugs. 
According to Hillman, believers "need to remove their support" from companies that "stand for unrighteousness." He urged the faithful to "vote with our pocketbook to be able to influence the activities of companies." 
Like many other Christians, Hillman expressed concerns about the implications that the Equality Act will have for Christians seeking to live out their faith at work or business owners who incorporate their religious beliefs in their business practices.
The Equality Act would codify discrimination protections based on sexual orientation and gender identity into federal law. 
"This legislation certainly will remove some of the protections Christians have to be able to refuse employment to those that may be ... involved in a lifestyle that would be contrary to the Christian value system," he said. 
Describing the Equality Act as "one of the biggest things that's going to impact Christians," he warned that it "could ultimately lead to the removal of tax deductions to churches" that don't embrace same-sex marriage.