Christians Who Cave to the 'New Intolerance' Only Make It Worse, Mary Eberstadt Says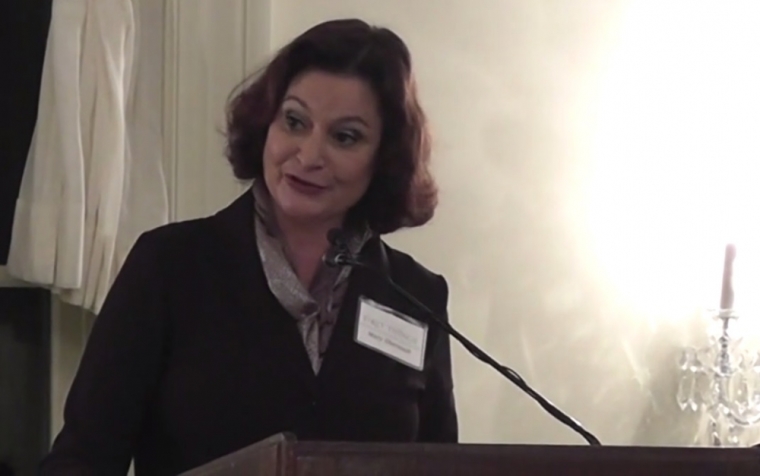 WASHINGTON — Christians should not cower to the "new intolerance," in which certain liberals have used government, social and economic power to bully and censor people who disagree with them, because doing so will only undermine the Church, Mary Eberstadt argued Tuesday for a lecture hosted by First Things.
The new intolerance is unlike previous challenges Christians have faced, she explained, because it's not rooted in a deep philosophical debate, such as debates over theodicy, or the challenges to the Church presented by Pelagianism or Arianism.
The new intolerance "is not an intellectual or philosophical force. In fact, it's hardly about ideas at all. It is instead something very specific, taken from playbooks that nobody should be proud of studying. It's about using intimidation, humiliation, censorship, and self-censorship to punish those who think differently," she said.
Eberstadt, senior fellow at the Ethics and Public Policy Center, has authored several books and written for many magazines and newspapers, including First Things, a conservative Christian monthly magazine. Her most recent book is How the West Really Lost God: A New Theory of Secularization (2013).
The new intolerance, which has also been called intolerant liberalism or illiberal liberalism, has seen a number of high profile incidents over the past year. The Benham brothers lost their HGTV show, Mozilla CEO Brendan Eich was forced out of his position, and Gordon College had a contract with Salem, Massachusetts, terminated and is being threatened with losing its accreditation.
It's not just conservatives who've been critical of the new intolerance. Some liberals have also been outspoken in their condemnation of the new intolerance, such as Damon Linker, Will Saletan and Bill Maher.
Rather than the product of any rich philosophical tradition, the new intolerance is, at root, about sex; It's a descendent of the sexual revolution, Eberstadt argued.
The Church's "single most deadly enemy in our time, the one with which it is locked in mortal combat, is not the stuff of the philosophy common room. It is instead the sexual revolution. The new intolerance is a wholly owned subsidiary of that revolution. No revolution, no new intolerance."
The new intolerance has been particularly effective in dividing the Church, she continued, because it exploits the universal human desire to be loved, or not be hated.
"The desire not to be hated on is a powerful and underestimated thing," she said.
What makes the new intolerance so powerful, therefore, has been its ability to get some Christians to capitulate and self-censor, Eberstadt continued, but that path is ultimately destructive for the Church.
"Religious capitulation to the revolution's demands has been tried over and over, and the results are plain to see: the churches that tried to protect themselves in that way are dying. They do not replace themselves literally or figuratively; their morale is low; some will not even exist a hundred years from now. Responding to the sexual revolution with religious capitulation is doomed to failure. It's like trying to put out a house fire by throwing dynamite at it."
You can watch the full lecture at the First Things website. It will also be printed in a future issue of First Things.