Christmas in Aleppo: Christians Feel God Is With Them in City UN Calls 'Hell' (Interview)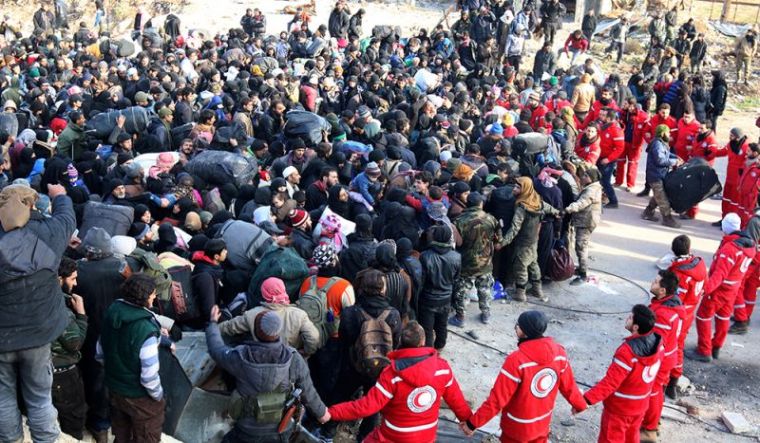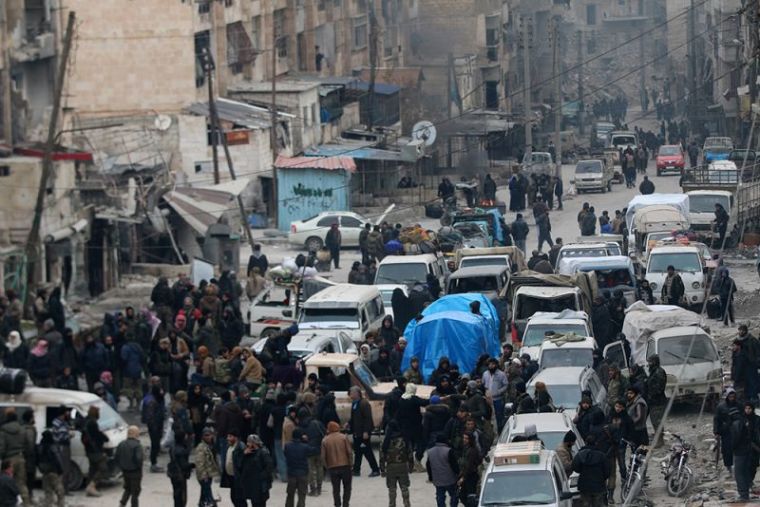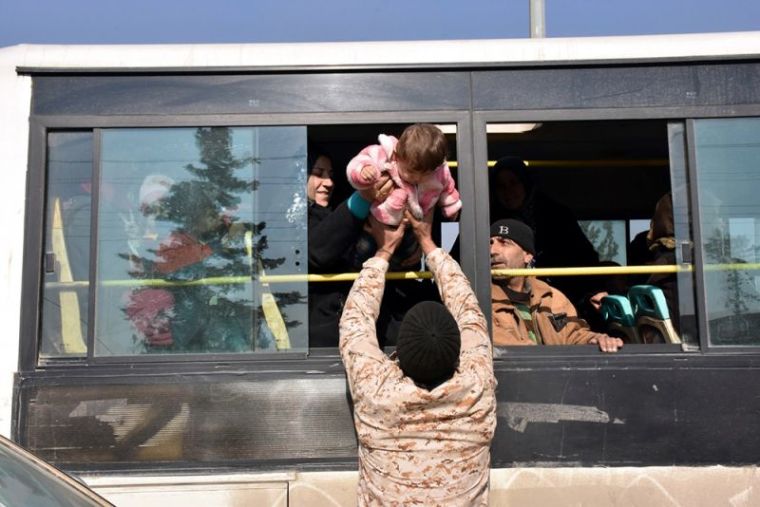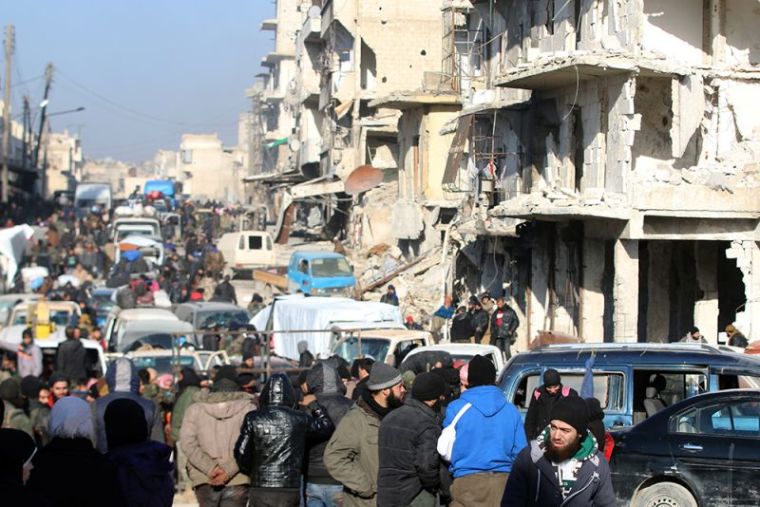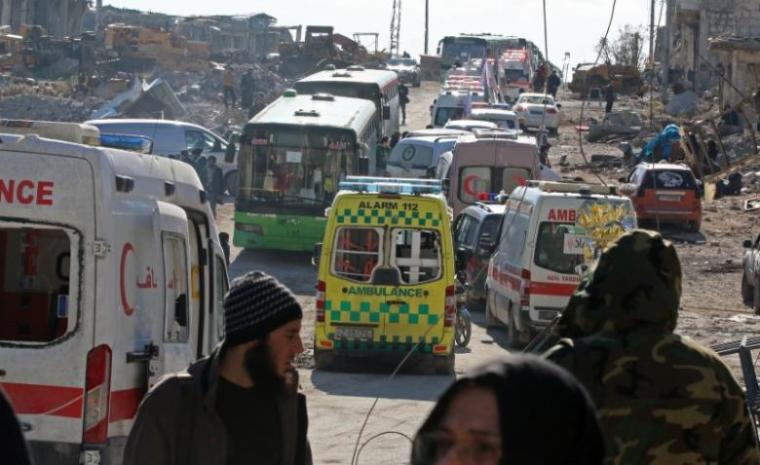 View Photos
A Jesuit priest in Aleppo who oversees humanitarian projects in Syria for a Catholic relief organization says Christmas is bringing renewed "hope for peace" for Christians and all citizens in the midst of the vast humanitarian catastrophe that has devastated the city, bringing ruin to churches and families.
Jesuit Father Ziad Hilal, who represents Aid to the Church in Need in Syria, a Catholic aid group that since the start of the civil war in 2011 has spent approximately $20 million in support of Christians, told The Christian Post that for the past few days a ceasefire between the rebels and regime forces has been holding.
"The arbitrary mortar shelling, bombs and missiles that used to shower civilians on a daily basis have stopped because of the ceasefire," he said, noting that the city has been allowed to breathe "sighs of relief."
But the humanitarian crisis left behind is staggering, he added. 
"Many people had to evacuate their houses and shops due to violence. So many lives were lost, leaving countless numbers of widows and orphans. Trees and park benches are chopped off [for] heating in winter due to the scarcity of fuel and gas and, if made available, for their high price," Hilal told CP.
"Of a city with 5 million inhabitants before the war, only 1.5 million remain living in it. The result of the last evacuation was so many homeless families living in the streets and deserted factories and under construction buildings from before the war, in this cold winter," he added.
A majority of the evacuated children, he said, haven't had a school to attend in over three years and aren't being educated. 
"This is a catastrophe for the upcoming generation, let alone the diseases that are spreading among the children and women," he said, noting that many families have been left without a father.
As for the ongoing evacuation efforts, Hilal explained that Christians wouldn't have thought of leaving Aleppo if it weren't "for the hell in which they are living."
"The humanitarian conditions are horrific. The city has been without electricity for the past six months! Even when the power lines are operating normally, only one or two hours of service, at best, is provided. Water is cut off routinely and many parts of Aleppo are still left without water for 40 days now," he said, noting that the government blames the opposition, and vice versa, for what is happening.
"The old historic churches located in the old city area are destroyed beyond restoration. Aleppo was home to 120,000 Christians before the war; now only 30,000 remain," he said, revealing that Christians have sought refuge elsewhere in Syria, or in other countries, such as Lebanon, European nations, the U.S., Canada, and Australia.
The ACN representative in Syria said that despite these hardships, the remaining Christians in Aleppo continue their spiritual, social and humanitarian mission.
"Our Jesuit Refugees Services provide 10,000 hot meals per days for all the needy in Aleppo regardless of their religion, and 10,000 food and non-food-items baskets in addition to medical and social services. All the churches in Aleppo do their duties toward their communities and the Muslims in need."
Hilal believes the reason why peace and ceasefire talks failed on a number of occasions these past few years in Aleppo is because neither side was open to compromise, and each side demonized the other.
"Instead of us searching for a neighbor who we can talk with, we were searching for our enemy to quarrel with. Everything was lost. My fellow citizens became my enemies rather than my brothers and compatriots," he said of how people were played against each other by the media from different groups.
Christmas is reminding people that God is with them despite all they are suffering through, Hilal added.
"Despite the harsh conditions the people of Aleppo are enduring, [for both] Christians and Muslims, Christmas brings the hope for peace that we have missed for the last five years. Although many churches have been destroyed in Aleppo, the bells of the other churches will sound and hope they bring us peace," he said.
"Christians are preparing themselves for Christmas in their churches and associations, along with our compatriots in Syria, so that the sound of violence overcomes the deep sound of faith that each believer enjoys — God is with us. EMANUELE. This Christmas mass homily will be about 'Mercy: the hand that opens the doors so that the spirit of love may come in.'"
Hilal added that Christians in Aleppo have always played a major part in peace talks between different parties.
"The Christian associations' work in Aleppo is a sign of mercy for all the children of Syria. The Christians in Syria are not indifferent to the Syrian crisis, they chose white, the color of mercy and peace," he said.
"The Holy Father, our Pope Francis, said: 'The solution to the Syrian crisis needs three keys: forgiveness, dialogue and reconciliation.' This is the calling of every Christian in Syria today."