Church Devastated by ISIS Militants in Philippines Cancels Easter, Holy Week Services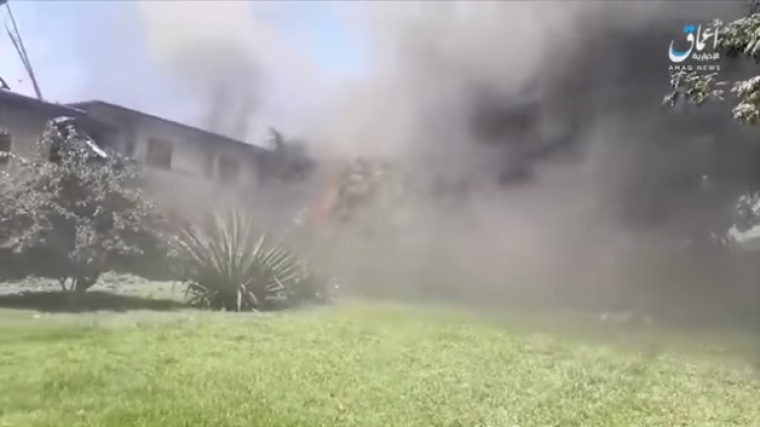 St. Mary's Cathedral in Marawi City in the southern Philippines has decided not to hold services during the Holy Week, as the church's structure remains damaged from last year's fierce battle between government troops and jihadists allied with the Islamic State group.
"For the first time in many years, we will not hold any service in the cathedral itself. But in other parishes in the prelature, we will have our Holy Week services," Marawi Bishop Edwin dela Peña said, according to the Inquirer.
The conflict began last May, as about 200 people, many of them Christian, were taken hostage in the city after hundreds of militants seized commercial buildings, mosques and houses in the predominantly Muslim city. The entire island of Mindanao was placed under military rule after the siege, and the United States government supported the Philippines for counterterror efforts.
Dozens of Christian civilians were killed while others in the community bore the brunt of the six-month conflict last year from May to October. During the conflict, "militants regularly targeted civilians and carried out numerous extrajudicial executions. The civilian victims were nearly all Christians, and most — if not all — were targeted because they were not Muslim," according to Amnesty International.
"Militants often executed Christians at de facto checkpoints, which the Christians were approaching in order to exit the city," the Amnesty report said. "Militants usually performed the killings with a pistol, a rifle, or by cutting the victim's throat. Journalists have reported cases where civilians were beheaded. Most victims were shot and killed immediately after being questioned by the military. [Many] were shot and killed while standing or kneeling on the ground; some were shot and killed while running away."
During the initial days of the conflict, the vast majority of the civilian population evacuated from Marawi, but several Christians were targeted by militants and killed while trying to evacuate.
"The intentions of the militants — who appeared to be monitoring the exodus to single out non-Muslims to capture or kill — quickly became known to residents and visiting workers. Many Muslim residents helped Christians to evacuate by escorting them out of the city in their vehicles, disguising them in traditional Muslim clothing, or persuading militants that the Christians were Muslim," according to Amnesty.
The militants were reportedly from the Bangsamoro Islamic Freedom Fighters group, an offshoot of the Moro Islamic Liberation Front that has signed a peace deal with the government. The BIFF pledged allegiance to the Islamic State.