Church of England Apologizes for Sexual Abuse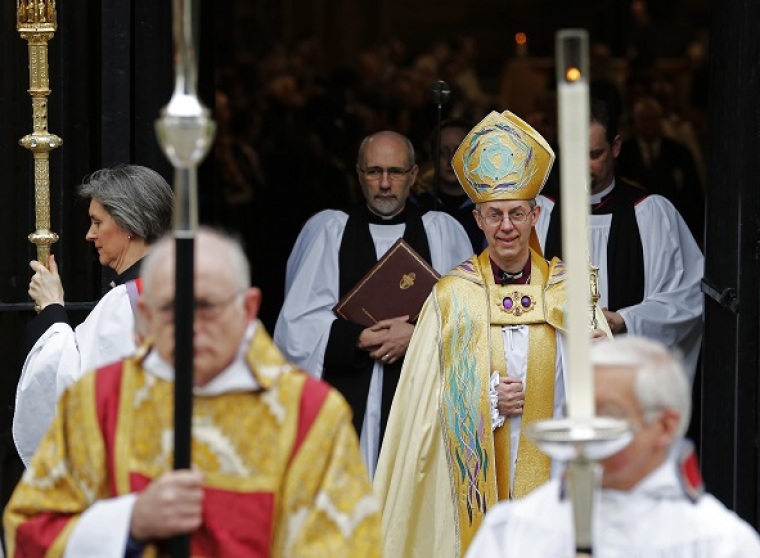 The Church of England has apologized and spoke of its "deep shame and regret" on Wednesday after former Bishop of Gloucester Peter Ball was sentenced to 36 months in prison for sexually abusing 18 young men between 1977 and 1992.
"There are no excuses whatsoever for what took place and the systematic abuse of trust perpetrated by Peter Ball over decades," a CofE spokesman said.
"We apologise unreservedly to those survivors of Peter Ball's abuse and pay tribute to their bravery in coming forward and also the long wait for justice that they have endured," the statement continued.
"We note that there are those whose cases remain on file for whom today will be a difficult day, not least in the light of the courage and persistence that they have demonstrated in pressing for the truth to be revealed."
BBC News reported that 83-year-old Ball had escaped sentencing in the 1990s after investigation police received nearly 2,000 letters of support for the bishop. He had been cautioned for an act of gross indecency in 1993 against 16-year-old trainee monk Neil Todd, after which he resigned, but was allowed to continue working in churches until 2010.
Justice Wilkie, who sentenced Ball, said that the retired bishop did "so much good and so much harm."
He accused Ball of using his position of authority to "persuade selected individuals to commit or submit to acts of physical or sexual debasement under the guise of being part of their austere regime of devotion when they were not."
Wilkie said: "What you did was the antithesis of what was expected of someone holding your office."
Prosecutor Bobbie Cheema added: "The truth was that he used those 15 years in the position of bishop to identify, groom and exploit sensitive and vulnerable young men who came within his orbit.
"For him, religion was a cloak behind which he hid in order to satisfy his sexual interest in those who trusted him."
Ball has also been placed on the sex offenders' register for 10 years.
The Archbishop of Canterbury, the Most Rev. Justin Welby, had earlier this week said that he has commissioned an independent review of the case.
Lambeth Palace said that the review will seek to identity both good practice and shortcomings in the way the CofE handles allegations of clergy abuse.
"The Church of England always takes any allegations of abuse very seriously and is committed to being a safe place for all," the CofE added.
"To this end we have robust procedures and policies in place. But we can never be complacent. Any survivors or those with information about church-related abuse must always feel free to come forward with confidence that safeguarding procedures will be followed."