Church Group Accused of Being Cult Buys Connecticut 'Ghost Town' for $1.85M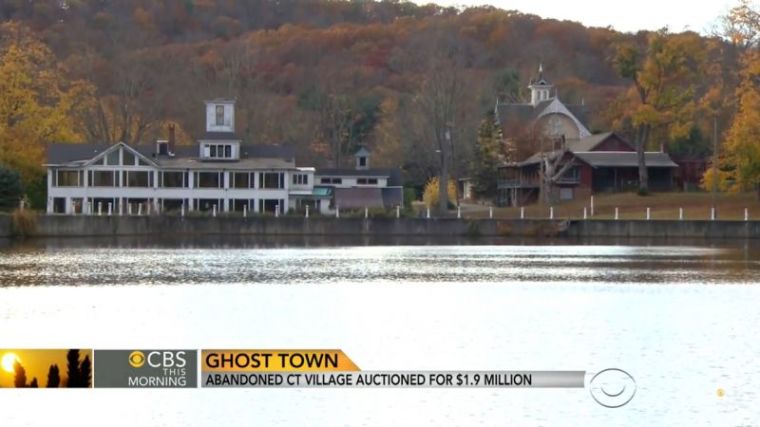 A church group from the Philippines that some accuse of being a cult because of its controversial beliefs, has bought an abandoned Connecticut town for $1.85 million.
The Daily Mail reported on Wednesday that the Iglesia Ni Cristo group recently bought the town of Johnsonville to use it for recreational and worship purposes after the property had spent years languishing on and off the market.
The 62-acre property features a "19th century community of antique buildings assembled in the 1960s," the Hartford Courant reported last week.
Johnsonville was apparently once a mill town, which had been turned into a Victorian tourist attraction.
Joji Crisostomo, Iglesia's Northeast district minister, where the church has branches, said plans for the town have not been finalized, but suggested that its chapel could be upgraded.
"We would like to see it brought back to life," Crisostomo said. "We don't like the term 'ghost.' I don't think anybody likes that."
Iglesia Ni Cristo, which translates to "Church of Christ," says on its website that its primary purpose is to "serve and worship the Almighty God based on His teachings recorded in the Bible."
"The Church of Christ is a church for every one who will heed the call of God and embrace its faith  — regardless of one's nationality, cultural background, social standing, economic status, and educational attainment," it adds.
However, according to Got Questions Ministries, the church, which was founded by former Catholic priest Brother Felix Manalo in 1914 in Manila, "has all of the basic elements of a cult."
The ministry has listed a number of what it called Iglesia Ni Cristo's problematic beliefs, such as claims by Manalo that his church was prophesied in the Bible.
"They deny the divinity of Jesus Christ (as do all cults and false religions) and assert that Jesus was created by God and enabled to do miraculous works by God. They deny the doctrine of the Trinity," Got Questions wrote.
"They claim that the Holy Spirit is an impersonal force. They also claim that the Christian church in its current form has apostatized, and that the Iglesia Ni Cristo is the reinstatement of the true church that was lost in the first century; and this by means of God's last messenger, Felix Manalo — the founder of Iglesia Ni Cristo."
What is more, Iglesia Ni Cristo claims to be the sole source of truth and salvation, Got Questions added.
"True churches recognize that there are other Christian churches outside of their own denomination that are rightfully Christian and that we can all believe different things on secondary doctrines, yet still all be saved," ministry said.
"Jesus Christ Himself said that salvation is found in Him, that He is the only way to the Father (John 14:6), not membership in a specific church."