Church leaders meet in Rome for conference on combating racism and xenophobia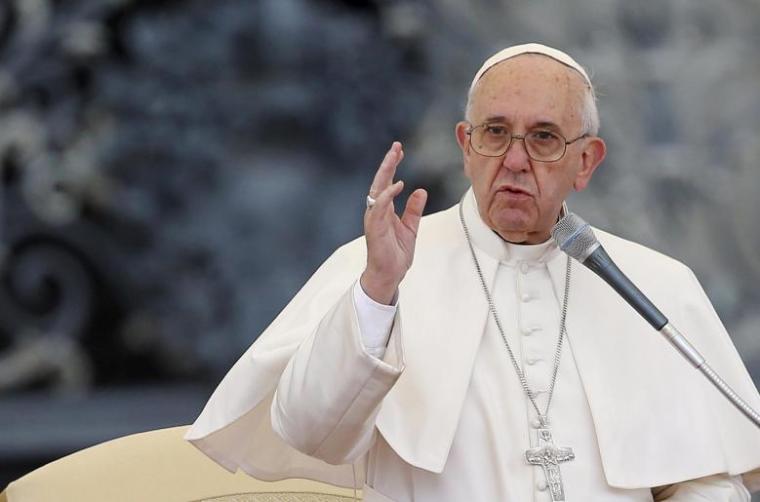 Pope Francis and other Church leaders have met in Rome to discuss ways to combat racism and xenophobia.
The three-day World Conference on Xenophobia, Racism and Populist Nationalism in the Context of Global Migration started on Thursday.
Speaking at the gathering, the Pope warned of increasing "suspicion, fear, contempt and even hatred" towards people of different ethnic, national or religious backgrounds. 
He said this current climate was contributing towards a rise in intolerance, discrimination and exclusion. 
The Pope laid some of the blame on politicians, whom he said were exploiting such fears "for short-sighted electoral interests."
He also suggested a more just approach in the handling of refugees and illegal immigrants. 
"Those, then, who take economic advantage of the climate of distrust in foreigners, where the irregularity or illegality of their stay encourages and fosters a system of insecurity and exploitation – sometimes tantamount to slavery –, should make a deep examination of conscience, knowing that one day they will have to respond to God for the choices they made," he said. 
He called on those gathered to do what they could in their respective roles to "promote respect for the intrinsic dignity of each human being."
He said this endeavor should begin in the family, where children should learn the values of sharing and welcoming others. Schools and the media should also promote a culture of respect for differences, he said. 
However, his particular call was to Christian churches to witness the love of Christ and the common bond of humanity in having the same God. 
"In this light, the other is not just a being to be respected by virtue of their intrinsic dignity, but above all a brother or sister to be loved. In Christ, tolerance becomes brotherly love, tenderness and active solidarity," he said.
"This is especially true of the smallest of our brothers, among whom we can recognize the stranger, the foreigner, in whom Jesus identified himself."