Anglican Leader Justin Welby Says It's Not Racist to Be Fearful of Refugees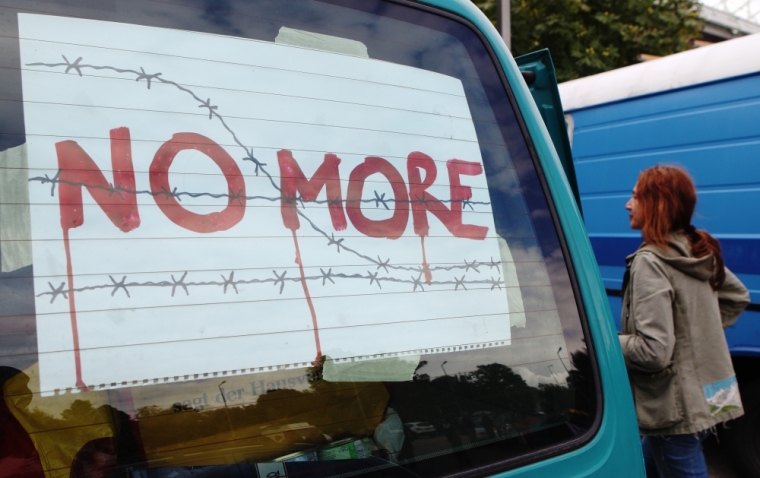 Anglican leader and Archbishop of Canterbury Justin Welby, who has spoken out strongly for the need to help refugees fleeing war and violence, says it's wrong to label people fearful of the mass migration of refugees as "racist."
"There is a tendency to say 'those people are racist,' which is just outrageous, absolutely outrageous," Welby told The House magazine during an interview at the House of Lords.
"Fear is a valid emotion at a time of such colossal crisis. This is one of the greatest movements of people in human history. Just enormous. And to be anxious about that is very reasonable," he added.
Welby said people are concerned about a number of different areas and how they will be affected by the coming refugees — from housing to jobs to health services.
"There is a genuine fear. And it is really important that that fear is listened to and addressed. There have to be resources put in place that address those fears," he said.
Welby has been an outspoken advocate for helping the refugees, and has reminded Christians that Jesus Christ Himself was a refugee fleeing war and persecution.
"As a Christian who leads the Church of England, it is something he feels absolutely passionate about," a spokeswoman for Welby said in September.
"As the archbishop has said, Jesus was a refugee, and there are refugees here who are desperate for sanctuary from war-torn places and the archbishop is completely torn about their situation and wants to make a difference," he added.
There have been different responses by the European countries in the wake of the millions of refugees from Syria and the surrounding region seeking resettlement, with nations such as Germany welcoming in over a million migrants.
Border countries such as Greece have seen their economy struggle trying to accommodate the massive flow of people seeking passage, and earlier this week several other countries, namely Austria, Slovenia, Croatia, Serbia and Macedonia, all restricted their borders in an attempt to stem the flow of migrants.
The U.K. government has promised to resettle 20,000 refugees by 2020, something which Welby has repeatedly said is not enough.
"A problem of this scale can only be dealt with by a response on an equally grand scale right across Europe, and we have to play our part," Welby said in the interview.
"We have to be careful. I'm aware of the complexity. The government is rightly concerned about effectively subsidising people smuggling. That is quite proper, that could make everything worse," he continued.